Technics SL-1200MK7 Direct Drive Turntable System (Limited Edition Beige)
Model: SL1200M7LPC
Technics Warranty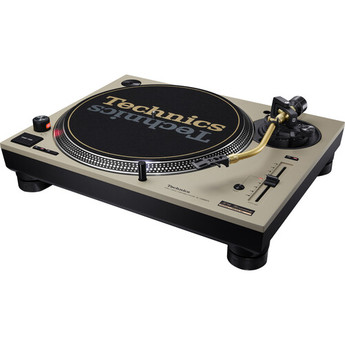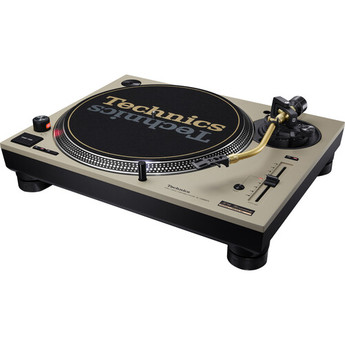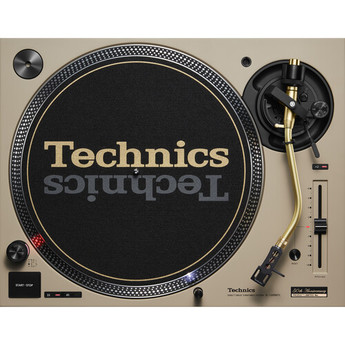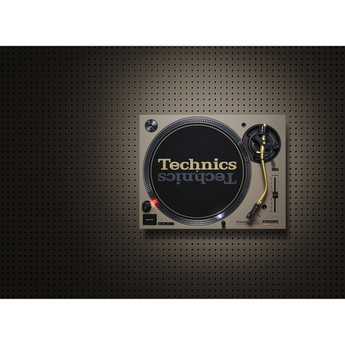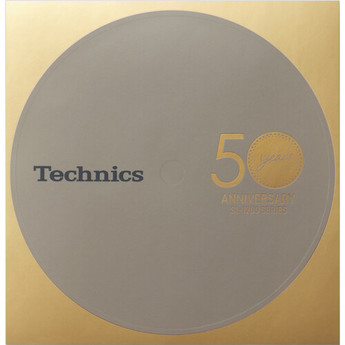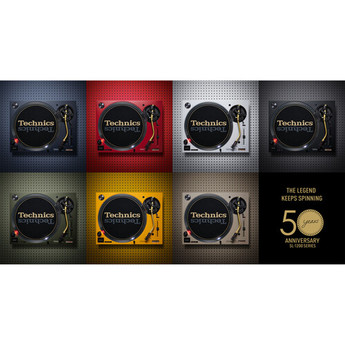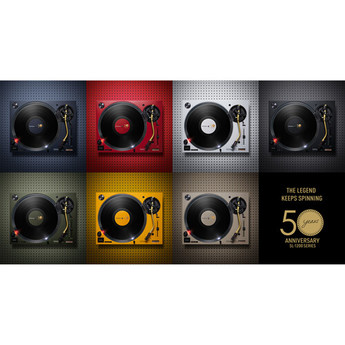 Guaranteed Brand New Products
All Products Sold by Manufacturer Authorized Retailers
30 Day Return Policy
Free Shipping
No Additional Fees
Coming Soon!
This is a new item and not yet available for sale from anyone in our network. Click the button below and we will notify you when it becomes available.
Thank you! We will be in touch. Something went wrong. Please try again later.
Turntable
Starting Time
Build-Up Characteristics: 0.7 sec from Standstill to 33-1/3 rpm
Wow & Flutter
0.025% W.R.M.S.
Turntable Platter
Material of Construction: Aluminum Die-Cast
Diameter: 13.1" / 332.0 mm
Weight: Approx. 1.8 lb / 0.8 kg (Including Slipmat and Slipsheet)
Drive Method
Coreless Direct Drive
Speeds
33-1/3, 45, and 78 rpm
Torque
Starting Torque: 0.18 N m / 1.8 kg cm / 1.59 lbf
Pitch Adjustment
±8, ±16%
Tonearm
Headshell
Head Shell Weight: Approx. 0.3 oz / 7.6 g
Headshell
Headshell Terminal Lug: 0.05" / 1.2 mmφ
4-Pin Terminal Lug
Cartridge Weight
Applicable Cartridge Weight Range:
Without Auxiliary Weight: 0.2 oz / 5.6 g to 0.4 oz / 12 g
Including Head Shell: 0.5 oz / 14.3 g to 0.7 oz / 20.7 g
Type
Universal, Static Balance
Length
Effective Length: 9.1" / 23 cm
Overhang
0.6" / 1.5 cm
Tracking Error Angle
Within 2° 32' (at the Outer Groove of 11.8" / 30 cm Record)
Within 0° 32' (at the Inner Groove of 11.8" / 30 cm Record)
Offset Angle
22°
Arm Height Range
0.0 to 0.2" / 0.0 to 6.0 mm
Stylus
Stylus Pressure Adjustment Range: 0 to 0.1 oz / 4 g (Direct Reading)
Terminals
Connectors
2 x RCA (Pin Jack)
1 x Earth Terminal
Technology
Rotational Stability
Technology for Rotational Stability:
Coreless Direct-Drive Motor
High-Precision Motor Controller
Rotational Vibration Tolerance
Construction for Vibration Tolerance:
High-Damping Turntable Platter
Rigid Cabinet Construction
High-Damping Insulator

Parts
High-Quality Parts
Highly Sensitive Tonearm
Detachable Phono Terminal
General Specifications
Power
Power Supply: 120 VAC, 60 Hz
Power Consumption: 8 W Approximately (0.2 W Standby)
Dimensions
17.8 x 6.7 x 13.9" / 45.3 x 16.9 x 35.3 cm
Weight
21.2 lb / 9.6 kg
Very fine turntable, fantastic looks and very smooth operation. I really appreciate the interchangeble cable option and the settings on the torque and the led colour. However craftsmenship is far from perfect.
I would buy another one!
+

Durable, Great Intonation, Great Sound
AWESOME SAUCEEEEEE !, No words. worth every Dime...
It is expensive but top quality and having the cables detachable is a good improvement for the Mk7. The Mk7 is a bit lighter than previous 1200/1210s. For people new to the technics it is also worth noting that they do not come with a cartridge and stylus so that also needs to be factored into the...
You don't have a turntable until you have one of these. Absolutely amazing - it may not be the old technics sl1200 but it's still as good as it ever was. Can't stop playing it.
Great turntable for my old vinyls
Excellent quality. The pitch is good. Look fantastic!
its surreal to have this in possession. Thank you!!!!!
Precision Coreless Direct-Drive Motor
Eliminates Cogging
Reverse-Play Function
Highly Rigid Platter with Low Vibration
S-Shaped Tonearm with Counter Weight
No-Click Pitch Control + Pitch Reset
33-1/3, 45, and 78 rpm Speeds
Detachable Terminals: Phono, GND, Power
With Dust Cover, 45 Adapter, Headshell
Slipmat, Cart Hardware, Power Cord
Technics SL-1200MK7 Direct Drive Turntable System (Limited Edition Beige)
Slipsheet
Slipmat
Dust Cover
EP (45 rpm) Adapter
Tone Arm Balance Weight
Cartridge Headshell (Cartridge Not Included)
Set of Screws for Cartridge
Stereo Phono Cable
Earth Ground Wire
Power Cord
Limited 2-Year Warranty