JBL SRX835P 15" Three-Way Bass Reflex Self Powered System
Model #SRX835P
JBL Warranty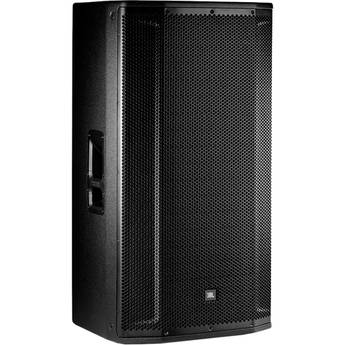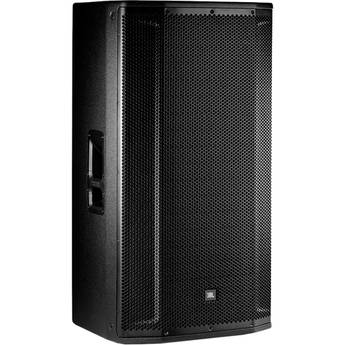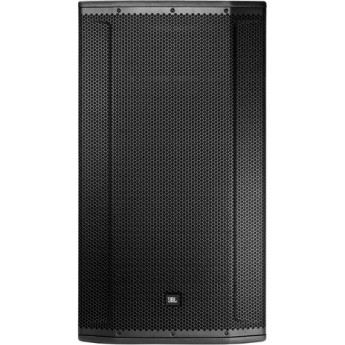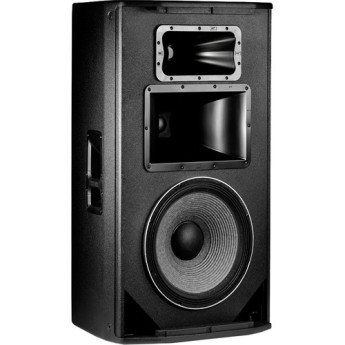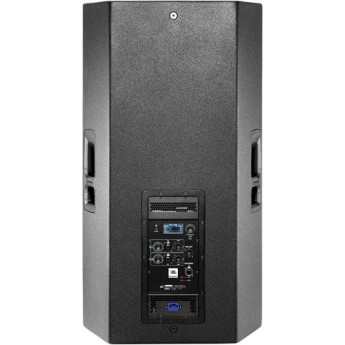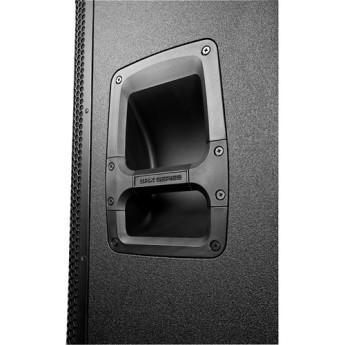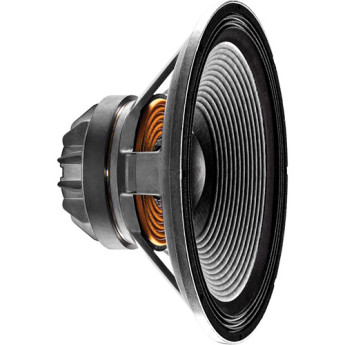 All Products are New and from Manufacturer Authorized Retailers
30 day return policy
Free Shipping
No Additional Fees
General Information
| | |
| --- | --- |
| Connectors | 2x Neutrik ¼ - XLR combo input 2x Neutrik XLR-3M Output 1 x XLR-3M mix output |
| SPL | 137 dB |
| Max SPL Level | 137 dB |
| Frequency Response | 41 to 20,000 Hz (-3 dB) |
| Coverage | 60° x 40° |
| Amplifier | Class D |
| Power Rating | 2000 W peak, 1500 W continuous |
| Input Impedance | 40 kilOhm balanced 20 kilOhm unbalanced |
| Maximum Line Input Gain | 21 dB |
| Gain | Line input:21 dB Consumer input: 3 dB Mic input: 45 dB Line input: 20 dBu Consumer input: 8 dBu Mic input: -4 dBu |
| LED Indicators | Power LED: green Network Link: green Network Data: yellow |
| Cooling | On demand variable speed fan |
| AC Power | 100 to 240 V at 50/60 Hz |
| Power Consumption | 120 V: 2.2 A (1/8th power), 5.6 A (1/3rd power) |
| Handles | 2 |
| Crossover | 330 and 2,400 Hz |
| Material | 0.7" (18 mm) plywood |
| Finish | Obsidian Duraflex finish |
| Grille | Powder coated, Onsidian, 14-gauge perforated steel with acoustically transparent black cloth backing |
| Mounting | Single 36 mm pole socket12x M10 suspension points |
| Dimensions (L x W x H) | 38.74 x 21.4 x 18.74" (98.40 x 54.40 x 47.60 cm) |
| Weight | 85.0 lb (38.6 kg) |
The 3 star review by John is obviously biased and I would not doubt he works for qsc. These speakers are crystal clear right out of the box. Paired with the srx828 the sound phenomenal. Are they expensive, yes. Are they worth the money, hell yeah. If you got it spend it you won't be disappointed.
This speaker is everything I wanted and more. It packs more than enough power, It's beautiful, not too heavy, versatile, portable and an overall perfect speaker. I would recommend this to anyone who wants to impress and go above and beyond all expectations.
+

Not to heavy, versatile, great looking, infinite bass.

-

none
I'll give them a 4 without even trying them out. The HF horns in my passive 725s are the best sounding in the biz. 137 db! wow, that will work. Someone said the QSC is better...I love my QSC products, but these drivers are badass! I use JBL passive speakers with QSC amps.
First off I loved my KW153s, but these new SRX835Ps are bad ass. The sound is incredible and the ability to splay them (2 per side) is perfect for live sound. Perfect match for the SRX828SP subs. Don't think about it, buy these and don't look back. You'll be glad you did.
The sound quality of these speakers are great. The bass is very good for not being a subwoofer. The lows will hold their own. They are heavy so a second person is recommended if you want to put them up on some stands.
Amazing class leading power, clairty and detail, perfect speaker for any DJ or small club business setting, wireless ip controls Eq settings from your IPad or device, JBL nailed this speaker perfectly, no cons.
-

Nothing, maybe weight, there built strong and heavy.
What can i say... Jbl and Crown are great brands and they hit the nail right on the head with this speakers.... Immense clarity and power to spare.
well, i bought 2 815p's first. then an 818sp. but i kept lamenting the fact my set up did not have the mid driver. which is new and totally hi-tech. so i bought 2 835p's on sale in june. two of these sitting on top of their 818 counterpart gives you a bangin 4way system.
This speaker finally takes the dryness out of the PA sound without heavy eq and other forms of enhancement. It is easily worth the twice high price of the other similar JBLs both powered and passive (which I usually prefer). The sound is far more liquid.
Nice speaker, over priced. Lacks bang for your buck. Sound is great but not excellent. Excellent quality build.
1x JBL Premium 15" Woofer
137 dB Max SPL
41 to 20,000 Hz (-3 dB)
2000W Peak Crown Drivecore Amp
LCD Screen with JBL Application Presets
Integrated DSP with Network Control
HiQnet Network Control
M10 Suspension Points
Works with Vertec and VRX Systems
18mm Ply Construction
JBL SRX835P 15" Three-Way Bass Reflex Self Powered System
Limited 3-Year Warranty