Dji Inspire 2 Quadcopter
Model: CP.BX.000166
DJI Warranty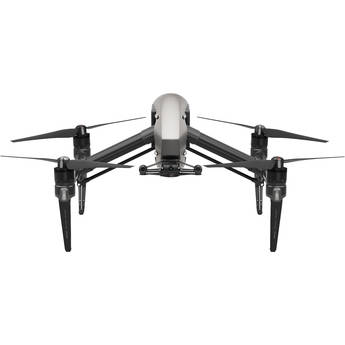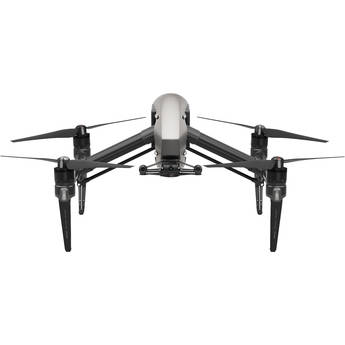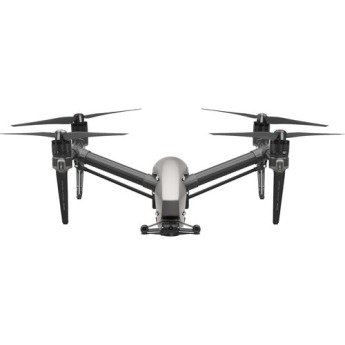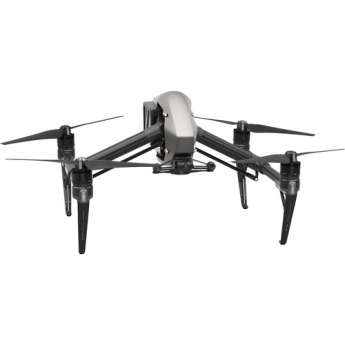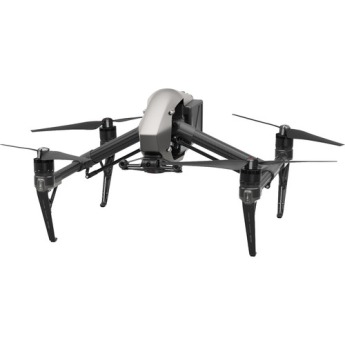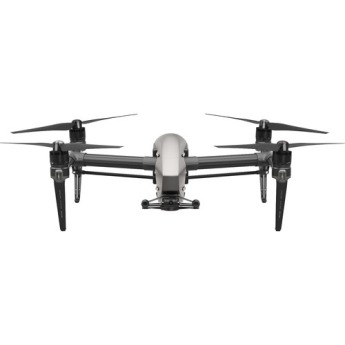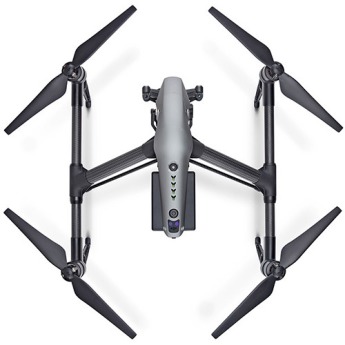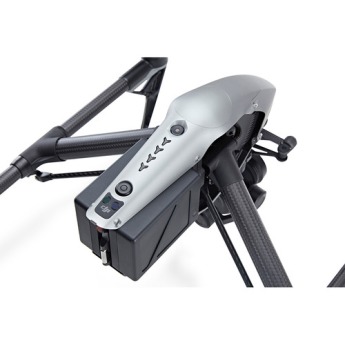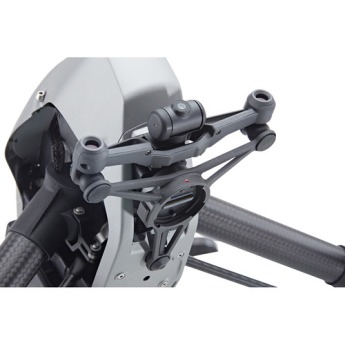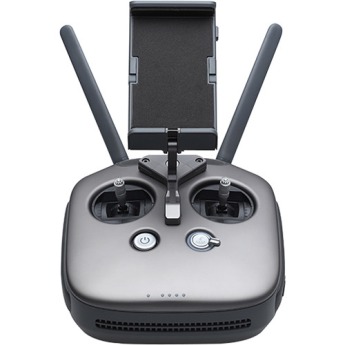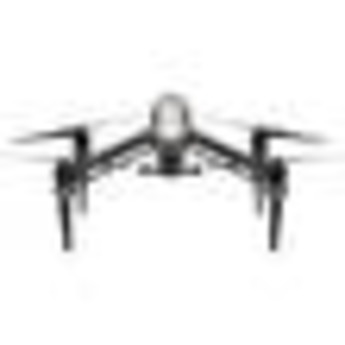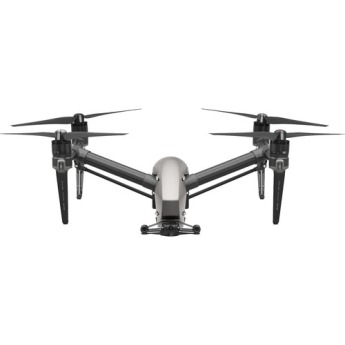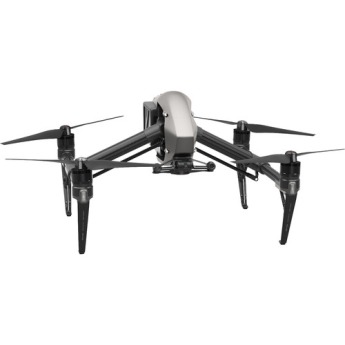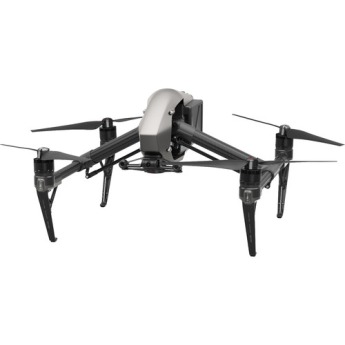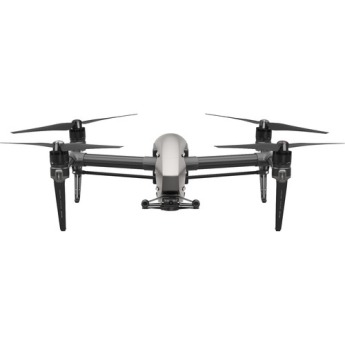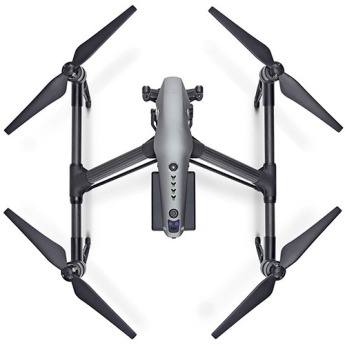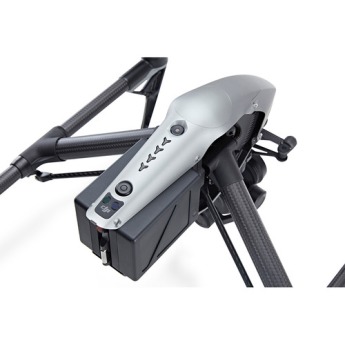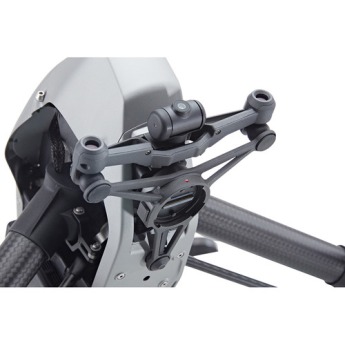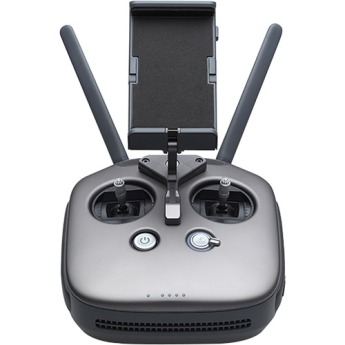 Guaranteed Brand New Products
All Products Sold by Manufacturer Authorized Retailers
30 Day Return Policy
Free Shipping
No Additional Fees
Upward Infrared Sensor
| | |
| --- | --- |
| Operating Environment | Large-size non-reflective obstacles |
| Field of View | &plusm;5° |
| Obstacle Sensory Range | 0-16.4' / 0-5 m |
| Operating Environment | Large-size non-reflective obstacles |
| Obstacle Sensory Range | 0-16.4' / 0-5 m |
| Field of View | &plusm;5° |
Transmitter
| | |
| --- | --- |
| Output Power | 9 W |
| Battery | Type: Built-in Chemistry: Lithium-ion polymer (LiPo) Capacity: 6000 mAh Configuration: 2S |
| EIRP | 2.4 GHz: 26 dBm 5.8 GHz: 28 dBm |
| Operating Frequency | 2.400-2.483 GHz, 5.725-5.850 GHz |
| Maximum Transmission Distance | 2.4 GHz: 4.3 mi / 7 km 5.8 GHz: 4.3 mi / 7 km |
| Operating Temperature | 14 to 104°F / -10 to 40°C |
| Operating Frequency | 2.400-2.483 GHz, 5.725-5.850 GHz |
| EIRP | 2.4 GHz: 26 dBm 5.8 GHz: 28 dBm |
| Maximum Transmission Distance | 2.4 GHz: 4.3 mi / 7 km 5.8 GHz: 4.3 mi / 7 km |
| Battery | Type: Built-in Chemistry: Lithium-ion polymer (LiPo) Capacity: 6000 mAh Configuration: 2S |
| Output Power | 9 W |
| USB Power | iOS: 5.2 VDC, 1 A (maximum) Android: 5.2 VDC, 1.5 A (maximum) |
| Operating Temperature | 14 to 104°F / -10 to 40°C |
| USB Power | iOS: 5.2 VDC, 1 A (maximum) Android: 5.2 VDC, 1.5 A (maximum) |
Performance
| | |
| --- | --- |
| Maximum Descent Speed | Vertical: 13.1 ft/s (4 m/s) Tilt: 13.1-29.5 ft/s (4-9 m/s) |
| GPS Accuracy | Vertical: ±1.64' / 0.5 m (±0.33' / 0.1 m, with Downward Vision System enabled) Horizontal: ±4.92' / 1.5 m (±0.98' / 0.3 m, with Downward Vision System enabled) |
| Maximum Ascent Speed | P-mode/A-mode: 16.4 ft/s (5 m/s) S-mode: 19.7 ft/s (6 m/s) |
| Maximum Descent Speed | Vertical: 13.1 ft/s (4 m/s) Tilt: 13.1-29.5 ft/s (4-9 m/s) |
| Maximum Speed | 67 mph (108 km/h) |
| GPS Accuracy | Vertical: ±1.64' / 0.5 m (±0.33' / 0.1 m, with Downward Vision System enabled) Horizontal: ±4.92' / 1.5 m (±0.98' / 0.3 m, with Downward Vision System enabled) |
| Maximum Flight Altitude | Standard Propellers: 8200' / 2500 m Hi-Altitude Propellers: 16,400' / 5000 m |
| Maximum Flight Time | 27 minutes (approx.) with Zenmuse X4S Gimbal Camera |
| Maximum Tilt Angle | P-mode: 35° (Forward Vision System enabled: 25°) A-mode: 35° S-mode: 40° |
| Takeoff Weight | Maximum: 8.82 lb / 4 kg |
| Maximum Flight Altitude | Standard Propellers: 8200' / 2500 m Hi-Altitude Propellers: 16,400' / 5000 m |
| Maximum Flight Time | 27 minutes (approx.) with Zenmuse X4S Gimbal Camera |
| Maximum Tilt Angle | P-mode: 35° (Forward Vision System enabled: 25°) A-mode: 35° S-mode: 40° |
| Maximum Ascent Speed | P-mode/A-mode: 16.4 ft/s (5 m/s) S-mode: 19.7 ft/s (6 m/s) |
| Maximum Speed | 67 mph (108 km/h) |
| Takeoff Weight | Maximum: 8.82 lb / 4 kg |
General
| | |
| --- | --- |
| Operating Temperature | 14 to 104°F / -10 to 40°C |
| Dimensions | Diagonal: 18' / 60.5 cm (excluding propellers) |
| Weight | 7.25 lb / 3.3 kg (including two batteries, without gimbal and camera) |
| Weight | 7.25 lb / 3.3 kg (including two batteries, without gimbal and camera) |
| Operating Temperature | 14 to 104°F / -10 to 40°C |
| Dimensions | Diagonal: 18' / 60.5 cm (excluding propellers) |
Forward Vision System
| | |
| --- | --- |
| Operating Environment | Surfaces with clear patterns and adequate lighting (> 15 lux) |
| Obstacle Sensory Range | 2.3-98.4' / 0.7-30 m |
| Field of View | Horizontal: 60° Vertical: 54° |
| Operating Environment | Surfaces with clear patterns and adequate lighting (> 15 lux) |
| Obstacle Sensory Range | 2.3-98.4' / 0.7-30 m |
| Field of View | Horizontal: 60° Vertical: 54° |
Downward Vision System
| | |
| --- | --- |
| Operating Environment | Surfaces with clear patterns and adequate lighting (> 15 lux) |
| Velocity Range | |
| Altitude Range | |
| Velocity Range | |
| Operating Environment | Surfaces with clear patterns and adequate lighting (> 15 lux) |
| Operating Range | |
| Operating Range | |
| Altitude Range | |
Battery
| | |
| --- | --- |
| Voltage | 22.8 VDC |
| Configuration | 6 S |
| Capacity | 4280 mAh / 97.58 Wh |
| Chemistry | Lithium-ion polymer (LiPo) |
| Maximum Charging Power | 180 W |
| Chemistry | Lithium-ion polymer (LiPo) |
| Capacity | 4280 mAh / 97.58 Wh |
| Configuration | 6 S |
| Voltage | 22.8 VDC |
| Weight | 1.1 lb / 515 g |
| Maximum Charging Power | 180 W |
| Charger | Voltage: 26.1 V Rated Power: 180 W |
| Environmental | Charging Temperature: 41 to 104°F / 5 to 40°C Operating Temperature: 14 to 104°F / -10 to 40°C |
| Environmental | Charging Temperature: 41 to 104°F / 5 to 40°C Operating Temperature: 14 to 104°F / -10 to 40°C |
| Charger | Voltage: 26.1 V Rated Power: 180 W |
| Weight | 1.1 lb / 515 g |
The Inspire 2 is, without a doubt, one of the best drones we've ever had the pleasure of flying. The specs and features are top-tier — but what really makes this drone special is how reliable it is.
+

Incredibly reliable, Useful FPV camera, Robust intelligent flight modes, Plentiful accessories and upgrade options

-

Expensive, Not compatible with earlier Zenmuse cameras
If money is no object, the DJI Inspire 2 is the best drone you can buy, delivering Raw video capture at 5.2K quality, superb build quality, and top-end performance.
+

Magnesium alloy body. Interchangeable cameras. 5.2K video. CinemaDNG and ProRes recording. High-speed Sport mode. Obstacle detection and avoidance. Retractable landing gear and 360-degree camera rotation. Dual-operator control with FPV pilot camera. Intelligent flight modes.

-

High-performance computer required for video editing. Expensive. Adobe Premiere CC bug hampers CinemaDNG workflow.
The Inspire 2 is perhaps the finest flagship-level drone in existence today, and offers market-leading safety functions, incredible build quality, great app functionality and stunning optics – the latter of which can be upgraded as time goes on, protecting your initial investment.
+

Amazing build quality, Good battery life, Plenty of features

-

Cost is high compared to more consumer-oriented drones
The Inspire 2 starts from £3,060/$3,000 and is available to preorder now with shipping in January. If that's beyond your budget, DJI has also launched a Phantom 4 Pro with an improved camera, greater battery life and additional intelligent flight modes for £1,590.
After the anticipation and the wait for it to ship to me across the world, and after reading some of the horror stories on the relevant facebook groups, I was extremely nervous about the DJI Inspire 2. As it turns out I'm not so concerned, now that I have spent time getting to knowitt.
DJI is kinda like apple when they first started with cell phones. DJI has no competitor right now. Coming from the q500 its a night and day difference. So many options setting etc. you can adjust. Even with the any x4s cameras. I have no complaints about this product what so ever.
+

Fast very fast.Can ether choice x4s camera or x5sHas Obstacle avoidanceJust about everything on the drone has a back up system so you can land safely 2 batteries 2 Dual Barometer dual imu

-

Very very complicated if you dont know what your doing or take the time to read and do research.Wish it came with a cameraLouder then my last drone. ( But a lot more powerful)If you have an android tablet its a hit and miss if its going to work.
Great drone, we use in our company, already bought another equal, I intend to buy 2 more
I bought this yesterday and only one rotor worked. Oh well..I will buy a new one
This is my 2nd quad after the Mavic Pro, and it's quite a different beast! I bought the X5s camera, and so far, I'm very impressed with the results for both photo and video. The drone itself is easy to set up and fly, but is so much more substantial than the Mavic in both weight and price that I'll...
Endless problems with geofencing on this. It a professional drone but DJI doesn't trust professionals to fly responsibly. Do not try to fly this someplace where there is no internet or may find yourself unable to fly because you can't log into the DJIGo app. This happened to me and I lost a client.
I use this drone for photos and video and upgraded from the Inspire 1 and I am very happy with the new features like dual battery, better sensor, ease of use. They took the best from an already great drone (Inspire 1) and improved everything. Really happy with the results so far.
Getting ready to pass my FAA 107 and saw all the reviews on the inspire 2 and thought if they were half true it would be great but after I received drone and have been flying it the great reviews are all true
This quad is awesome!!! I've been using this aircraft for photos and videos for our church. I'm very impressed how smooth it flies, even in the wind
Compatible with 5.2K Gimbal Cameras
CineCore 2.0 Image Processing
Supports CinemaDNG and ProRes Recording
Dual-Battery Design
Accelerates to 50 mph in 4 Seconds
67 mph Maximum Velocity
Advanced Obstacle Sensing
2-Axis Stabilized FPV Camera
9.0/10
Average Expert Score
7.6/10
Average User Score
DJI Inspire 2 Quadcopter
Remote Control (Transmitter)
4 x Propeller Pairs
2 x Intelligent Flight Battery
Battery Charger
Charging Hub
Power Cable
USB Cable
microSD Card
Vision System Calibration Plate
3 x Gimbal Damper
Propeller Mounting Plates
Carrying Case
4 x Battery Insulation Sticker
Limited 1-Year Warranty on Aircraft (Excluding Gimbal, Camera, and Battery)
Limited 6-Month / 200-Cycle Warranty on Battery (Whichever Comes First)