Dji Air 2S Fly More Combo Drone
Model: CP.MA.00000346.01
DJI Warranty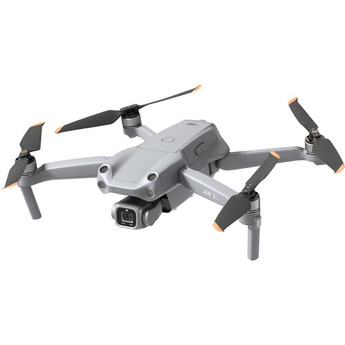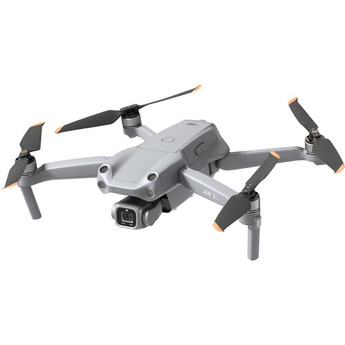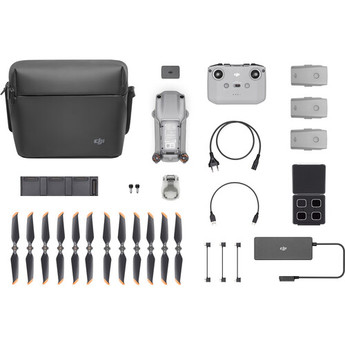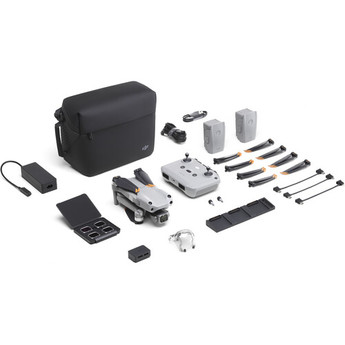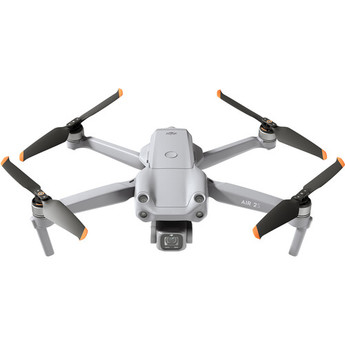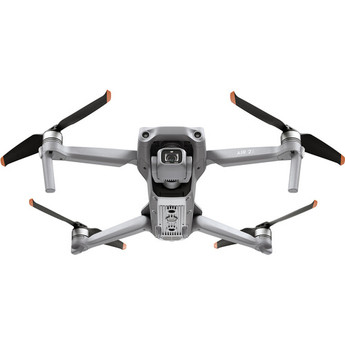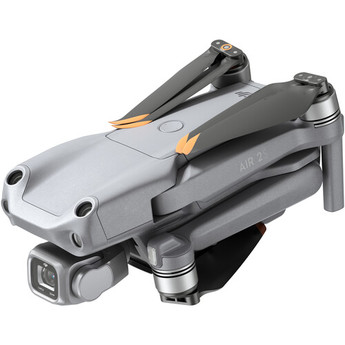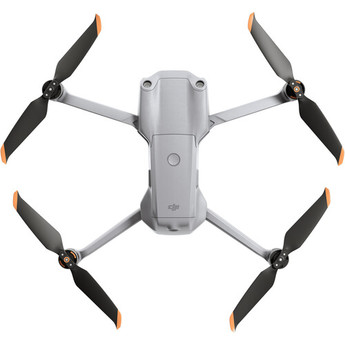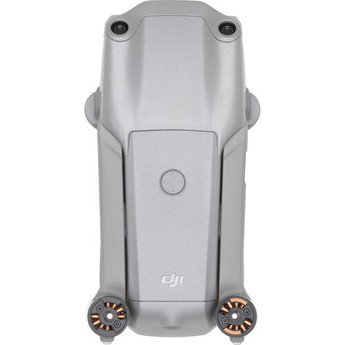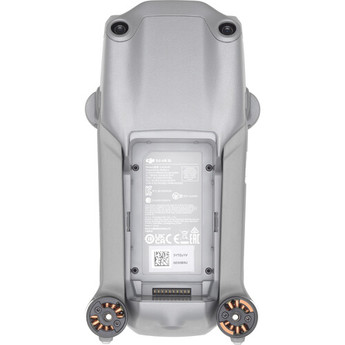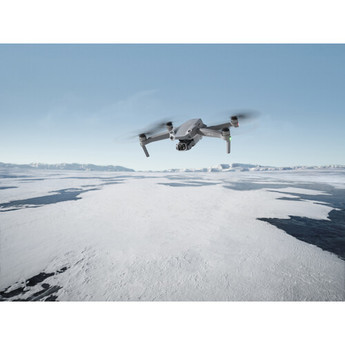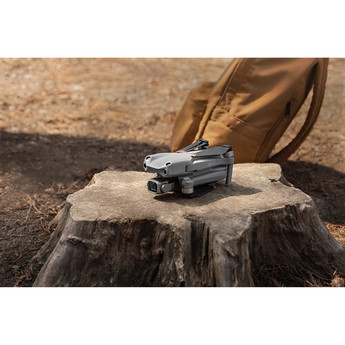 Guaranteed Brand New Products
All Products Sold by Manufacturer Authorized Retailers
30 Day Return Policy
Free Shipping
No Additional Fees
Vision System
Obstacle Sensory Range
1.3 to 144.4' / 0.4 to 44.0 m
Forward Field of View
71° (Horizontal)
56° (Vertical)
Backward Field of View
44° (Vertical)
57° (Horizontal)
Vision System
Downward, Forward, Backward
Remote Controller / Transmitter
Connectivity
1 x Micro-USB
1 x Lightning
1 x USB Type-C
Mobile Device Compatibility
Devices up to 7.1" / 180 mm Wide
Operating Temperature
14 to 104°F / -10 to 40°C
Operating Frequency
2.4 GHz
5.8 GHz
Maximum Operating Distance
7.5 Miles / 12 km
Transmitter Power
26 dBm (2.4 G)
26 dBm (5.8 G)
Performance
Maximum Horizontal Speed
42.5 mph / 19 m/s (S Mode)
33.6 mph / 15 m/s (N Mode)
11.2 mph / 5 m/s (T Mode)
Maximum Ascent Speed
13.4 mph / 6 m/s
Maximum Descent Speed
13.4 mph / 6 m/s
Maximum Wind Resistance
23.5 mph / 10.5 m/s
Flight Ceiling
3.1 Miles / 5000 m
Maximum Flight Time
31 Minutes
Maximum Hover Time
30 Minutes
Maximum Tilt Angle
35°
Hovering Accuracy
±0.3' / 0.1 m Vertical with Vision Positioning
±1.6' / 0.5 m Vertical with GPS
±0.3' / 0.1 m Horizontal with Vision Positioning
±4.9' / 1.5 m Horizontal with GPS
Packaging Info
| | |
| --- | --- |
| Package Weight | 7 lb |
| Box Dimensions (LxWxH) | 10 x 9 x 5" |
Gimbal
Control Range
Pitch: -90 to 24°
Yaw: -80 to 80°
Angular Speed
Pitch: 100°/s
Number of Axes
3 (Pitch, Roll, Yaw)
General
Number of Rotors
4
Operating Temperature
32 to 104°F / 0 to 40°C
Diagonal Size
11.9" / 302 mm
Overall Dimensions
7.1 x 3.0 x 3.8" / 180.0 x 77.0 x 97.0 mm (Folded)
7.2 x 3.0 x 10.0" / 183.0 x 77.0 x 253.0 mm (Unfolded)
Weight
21.0 oz / 595 g
Flight Control System
| | |
| --- | --- |
| GNSS Support | GPS, GLONASS |
Flight Battery
| | |
| --- | --- |
| Weight | 7.0 oz / 198 g |
| Charging Temperature | 41 to 104°F / 5 to 40°C |
| Battery Chemistry | Lithium-Ion Polymer (LiPo) |
| Capacity | 3500 mAh / 40.42 Wh |
| Battery Configuration | 3 S / 11.55 V |
| Maximum Charging Power | 38 W |
Charger
| | |
| --- | --- |
| DC Input Power | 5 VDC at 2 A |
| Output Voltage | 13.2 V, 2.82 A |
| Power Rating | 38 W |
| AC Input Power | 100 to 240 VAC, 50 / 60 Hz at 1.3 A |
Camera
Video Format
5472 x 3078p at 24/25/30 fps (150 Mb/s MOV/MP4 via H.264/AVC, H.265/HEVC)
3840 x 2160p at 24/25/30/48/50/60 fps (150 Mb/s MOV/MP4 via H.264/AVC, H.265/HEVC)
2688 x 1512p at 24/25/30/48/50/60 fps (150 Mb/s MOV/MP4 via H.264/AVC, H.265/HEVC)
1920 x 1080p at 24/25/30/48/50/60/120 fps (150 Mb/s MOV/MP4 via H.264/AVC, H.265/HEVC)
Still Image Support
DNG / JPEG / Raw
20 MP (5472 x 3648)
20 MP (5472 x 3078)
Media/Memory Card Slot
Single Slot: SD/SDHC/SDXC [256 GB Maximum]
Photo Modes
Auto-Exposure Bracketing (AEB), Burst Shooting, Single Shot
Field of View
88°
Focal Length
22mm (35mm Equivalent)
Sensor Resolution
Effective: 20 Megapixel
Image Sensor
1" CMOS Sensor
Broadcast Resolution
None
Maximum Aperture
f/2.8
Minimum Focus Distance
2' / 0.6 m
ISO Range
Video: 100 to 6400 (Auto)
Video: 100 to 12,800 (Manual)
Photo: 100 to 6400 (Auto)
Photo: 100 to 12,800 (Manual)
3D Object Detection
| | |
| --- | --- |
| Operating Range | Not Specified by Manufacturer |
DJI has improved each generation of its Air drone significantly and the Air 2S makes a worthwhile upgrade on the Mavic Air 2. The Air 2S is both fun and rewarding to fly and while not matching a good DSLR or mirrorless camera, its results are beyond those of an action cam whether you're shooting...
+

Easy to fly, Stable signal, Steady flight

-

Needs the Fly More Combo for longer flights
The previous Air 2 sought to bring high-end features into a smaller form factor - and the Air 2S ups the ante further. Its 1-inch sensor offers great stills photography, while video capabilities outshine some more expensive drones.
+

1-inch sensor offers super pictures, Advanced obstacle avoidance, Portable and easy to carry around, Great battery life, ND filters in the Fly More combo are a nice touch

-

Rolling shutter effect is quite bad when moving quickly, 4K/60 crops heavily into frame, QuickShot shoots at Full HD, It's not exactly cheap
The new DJI Air 2S is a sensational camera drone in every respect, from the quality of its ungraded camera to the plethora of advanced in-flight features. If you're in the market for an affordable compact drone that flies beautifully and shoots pristine video and pin-sharp stills, we really don't...
+

Sensational camera and shoots in 5.4K, Four-sided obstacle avoidance, Light and compact to carry, Quiet in flight

-

Licensing is a bit complicated
Overall, the DJI Air 2S was great to fly and we really were happy with its image. We wouldn't hesitate to recommend the Air 2S to anyone looking for a compact drone that shoots professional-quality video.
The user-friendliness, compact size and image quality of the Air 2S make it one of the most appealing drones around, particularly to those who need a camera that can perform in lower light conditions.
+

Superb image quality, Portable and lightweight, Easy and safe to fly, Good battery life, You care about camera quality: While the DJI Mini 2 might be more portable, and the Mavic 2 Pro might offer slightly more on the image front, we think the Air 2S is DJI's best camera drone pound-for-pound.

-

Non-adjustable aperture, Rotors sometimes in shot, You're a casual drone user: If you can't justify the outlay, the cheaper Mini or Mini 2 make for cheap and decent alternatives
+

Larger camera sensor; shoots in 10-bit D-Log; up to 8x digital zoom

-

No side avoidance sensors
DJI Air 2S: A new image sensor and upgraded object avoidance make the DJI Air 2S our favourite drone of all time
+

Fabulous camera with 1in sensor, Upwards facing object avoidance, 5K video recording at 30fps and 150Mbits/sec

-

No C classification yet
The best all-round camera drone on the market
+

Excellent camera, Compact and portable design, Simple setup and controls, Packed with safety features

-

Rotors creep into shot sometimes, No aperture adjustment, Slightly lower battery life than Air 2
All eyes have been on DJI for a much-awaited Mavic 3 drone for a while, so it took quite a lot of people by surprise when the Chinese drone maker instead launched its mid-range model, the DJI Air 2S, recently.
In many ways, the DJI Air 2S is similar to the DJI Mavic Air 2 before it. Of course, given they share the same name, that's to be expected. But there are some notable bumps up in resolution as well as automated modes.
Excellent product easy to use with some great simple tutorials I'm able to capture shots like a pro.
Drone is great, camera is amazing pretty much flies itself can't be crashed nearly, definitely get the fly more combo trust me you'll need the extra batteries
Beautiful little thing batteries life is a bit short.
First Drone for me and its fun. Have recorded some great pictures and videos.
Great for taking photos/videos from a new perspective. It has a ton of features and nearly endless possibilities for a creative mind!
This drone is fairly easy to set up out of the box and is not difficult to calibrate and set up ready to fly. Not an expert on drone and models but chose this one for its features for the price - the fly more combo is a good value pack and has pretty much all you need, including the additional...
This DJI DRONE is great value for money easy to fly and full of safety features, the camera is awesome I'm totally loving it.
Amazing drone! Great flight time with no loss of connection when flying. I was considering the new Mini 3 pro but after doing a lot of research, I purchased the Air 2S. The main reason for this was the Mini 3 pro has no internal fan so heat was and issue, there are a lot of reviews where loss of...
Excellent drone with app and easy to setup.
Very easy to use even for me who usually cant fly such things without crashing, Quality of video is awesome, Well worht buying.
Fly More Combo Accessories Included
20MP Stills or up to 5.4K Ultra HD Video
3-Axis Gimbal with 22mm Lens & 1" CMOS
MasterShots Automated Themed Filming
FocusTrack Subject Tracking Modes
QuickShot Aerial Effects
Hyperlapse Modes for Timelapse Videos
4-Antenna Remote with 7.5-Mile Range
4-Direction Obstacle Avoidance
D-Log 10-Bit Color & 12.6-Stop RAW
9.3/10
Average Expert Score
9.5/10
Average User Score
DJI Air 2S Fly More Combo Drone
RC-N1 Remote Controller
Intelligent Flight Battery
Battery Charger
AC Power Cable
Pairs of Low-Noise Propellers
Gimbal Protector
USB Type-C Cable
USB Type-C Remote Cable
Lightning Remote Cable
Micro-USB Remote Cable
Pair of Control Sticks
ND Filter Set (ND4/8/16/32)
Battery Charging Hub
Battery-to-Power Bank Adapter
Shoulder Bag
Limited 1-Year Warranty (Main Controller, Gimbal & Camera, Vision Positioning System, Propulsion System [Excluding Propellers], Remote Controller, Charger, and Battery Charging Hub)
Limited 6-Month (Battery with Less than 200 Charge Cycles)