Canon EOS C700 Cinema Camera
Model #1454C002
Canon Warranty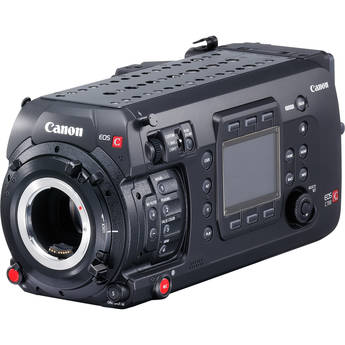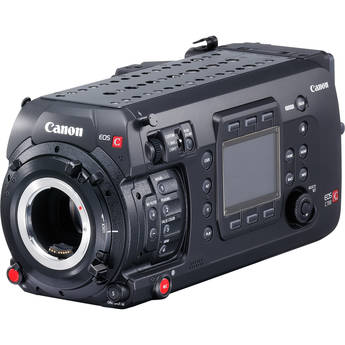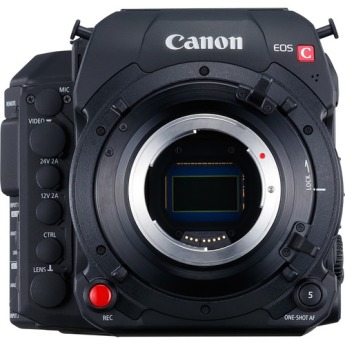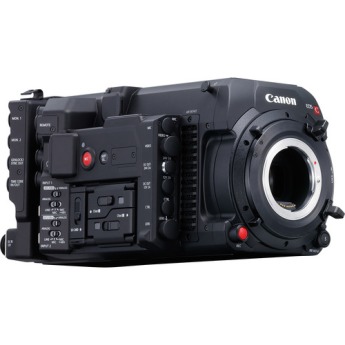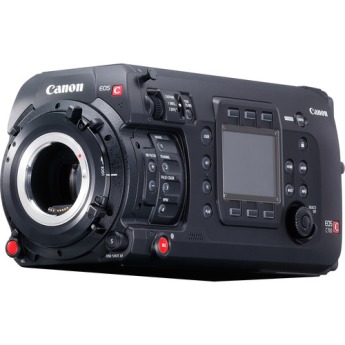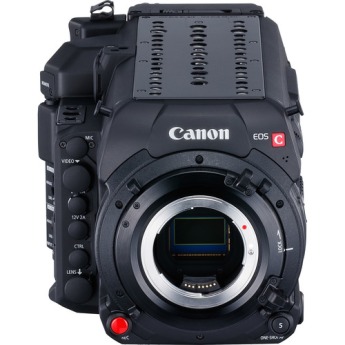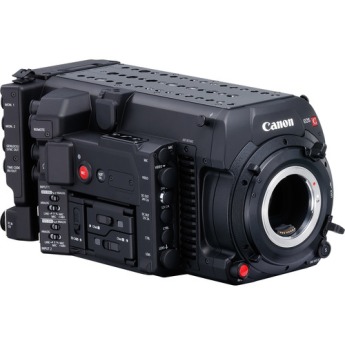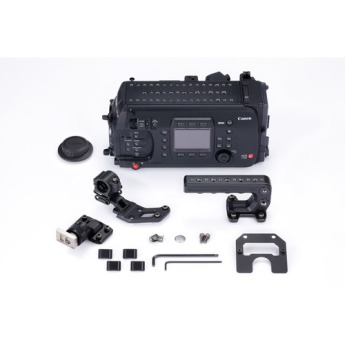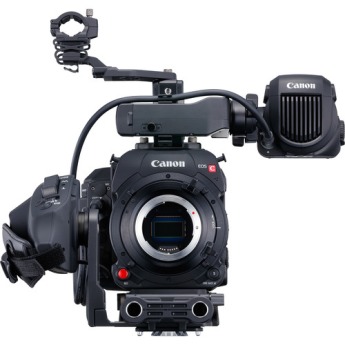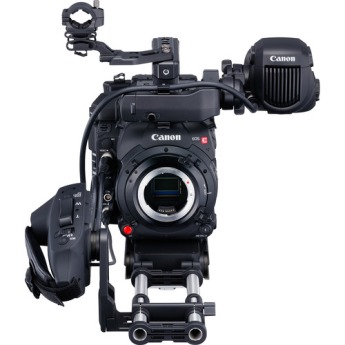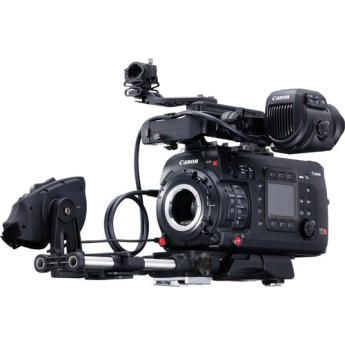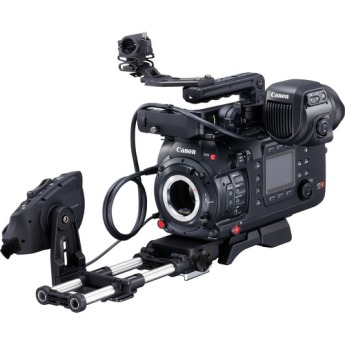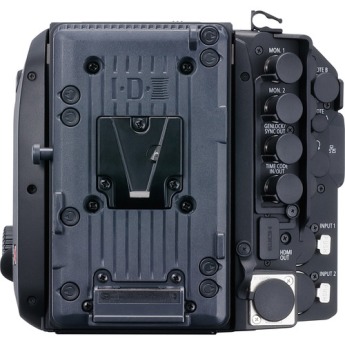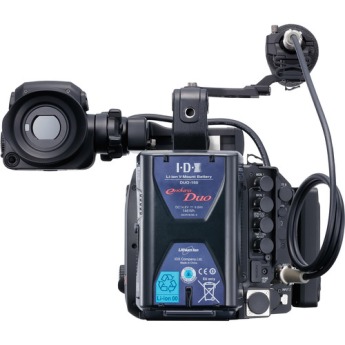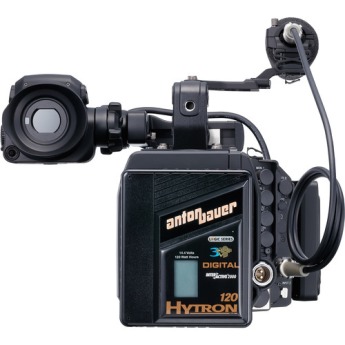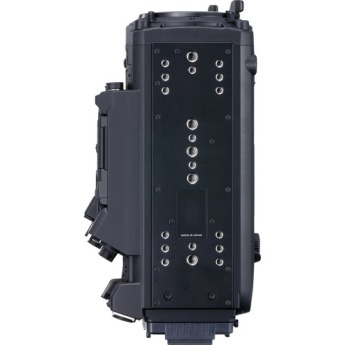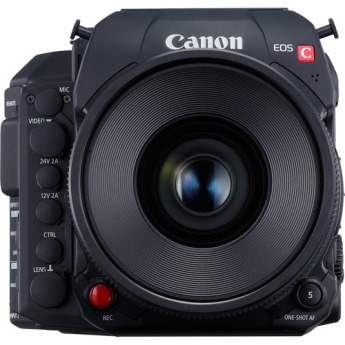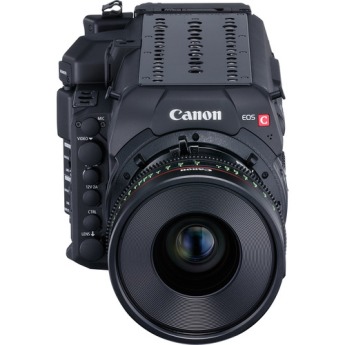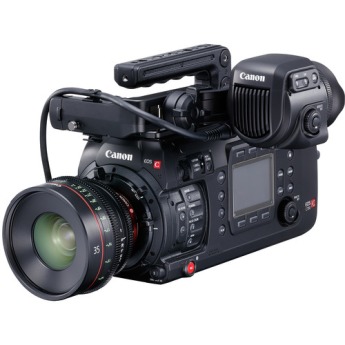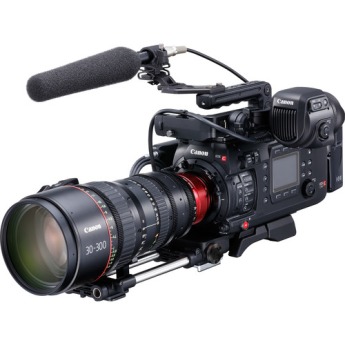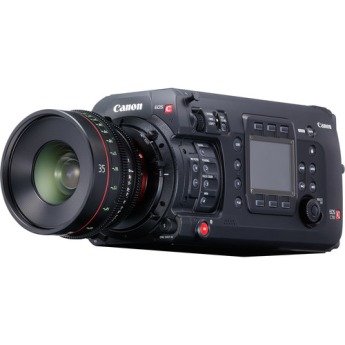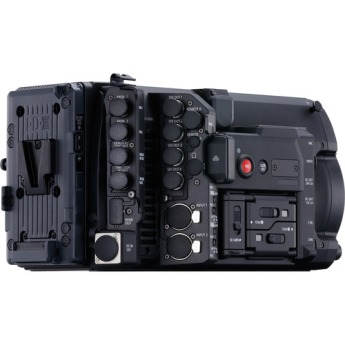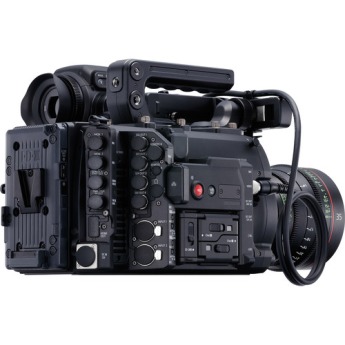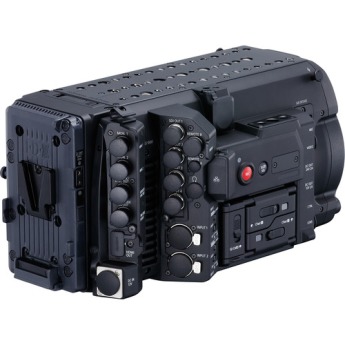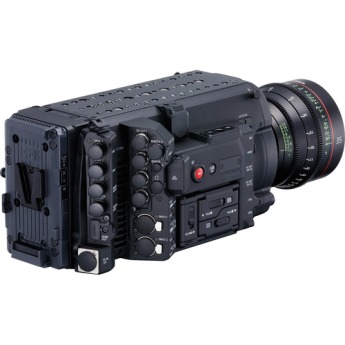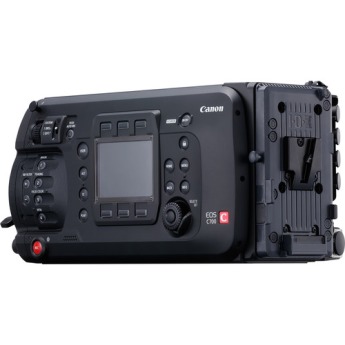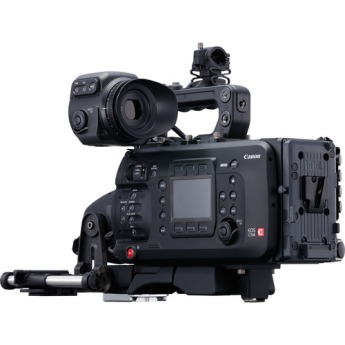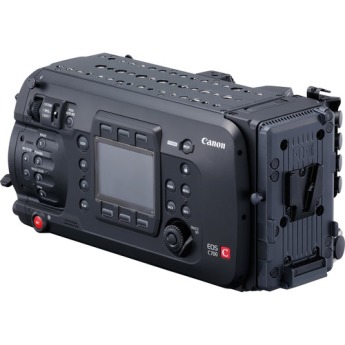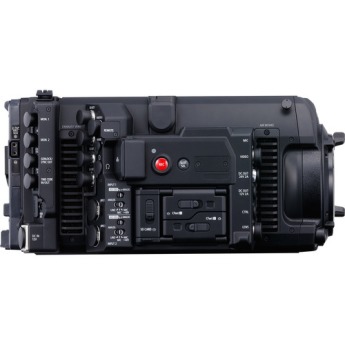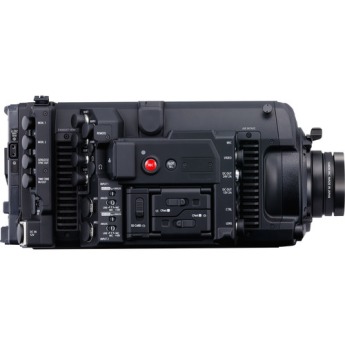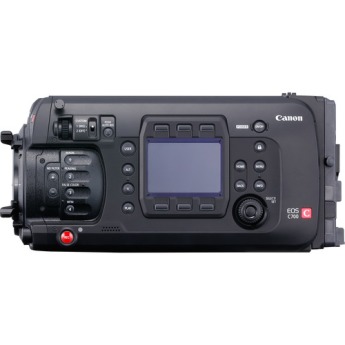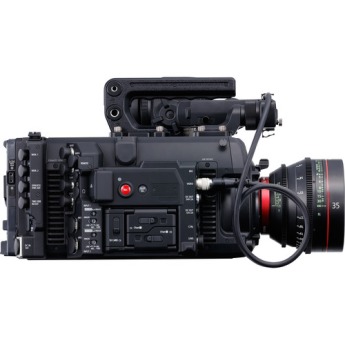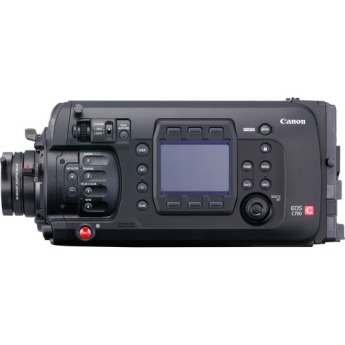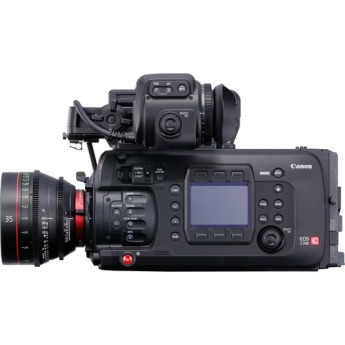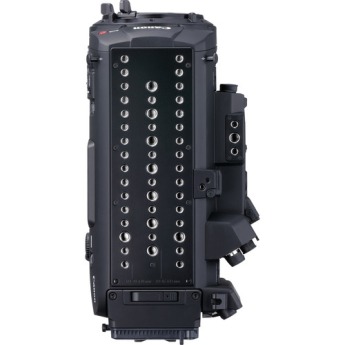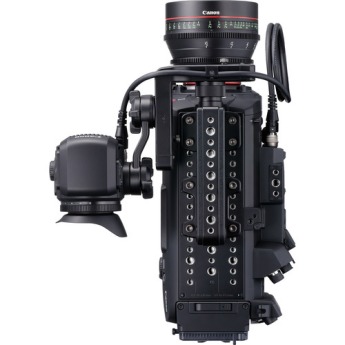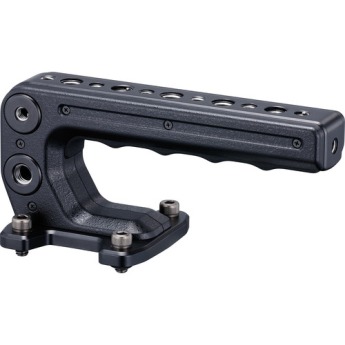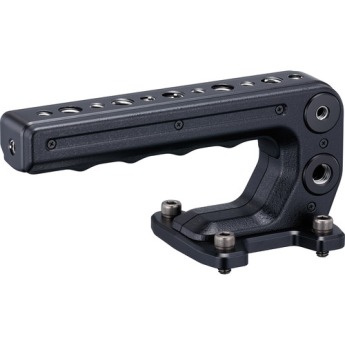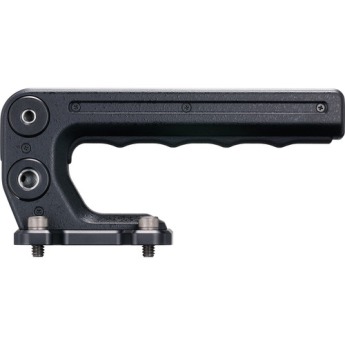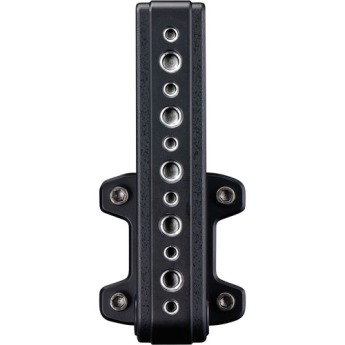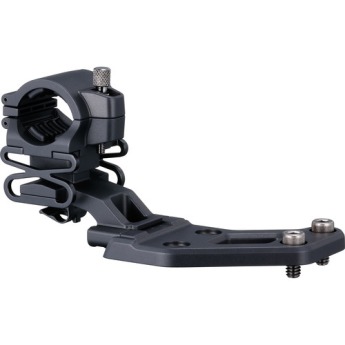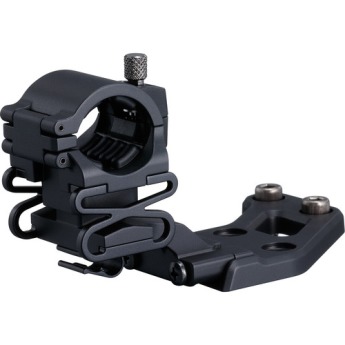 All Products are New and from Manufacturer Authorized Retailers
30 day return policy
Free Shipping
No Additional Fees
General Information
| | |
| --- | --- |
| Image Processing | Triple Digic DV 5 |
| Shutter Type | Standard |
| Sensor | CMOS Sensor with DAF Technology |
| System Frequency Selection | 59.94, 50.00, 24.00 Hz 59.94 Hz mode: 59.94p/59.94i/29.97p/23.98p 50.00 Hz mode: 50p/50i/25p 24.00 Hz mode: 24p |
| Mount | EF (cinema lock type) |
| Pixels | Total: Approx. 11.54 megapixels (4622 x 2496) 4K/2K: Approx. 8.85 megapixels (4096 x 2160) - when 4096 x 2160 or 2048 x 1080 is selected as the resolution Effective: Approx. 8.29 megapixels (3840 x 2160) - when 3840 x 2160 or 1920 x 1080 is selected as the resolution Raw Recording Pixels: 4512 x 2376 (with March 2017 update) |
| Shutter Modes | Speed Angle Clear Scan Slow Off |
| Shutter Setting | Either 1/3 or 1/4 steps selected as speed increment |
| ISO | Normal: 160 to 25,600 Expanded: 100 to 102,400 |
| Gain | Normal: -2 to 42 dB Expnaded: -6 to 54 dB Increments: 0.5 dB when Fine is selected |
| ND Filter | Normal: 2, 4, 6 stops Expansion: 2, 4, 6, 8, 10 stops Mechanism: Motorized |
| Focus Control | Manual FocusOne-Shot AF Continuous AF AF-Boosted M Face Detection AF Please Note: Only lenses that support AF functions can be used in any of these modes |
| LCD Screen | 3.0" / 7.66 cm (diagonal) Approximately: 1.036 |
| Recording Media | CFast Card Slot: 2 x slots (records XF-AVC/ProRes), custom pictures, metadata recording SDXC Card Slot: 1 s slot (records movies (XF-AVC (proxy), photos (JPEG), custom pictures, metadata, menus and other data |
| Compression Format | Video XF-AVC/ MPEG-4 AVC/H.264 ProRes/ Apple ProRes Codec Raw / Uncompressed Audio Linear PCM (24-bit 48 kHz) 4 - channel recording |
| Recording | XF-AVC YCC 4096x2160: YCC422 10-bit 3840x2160: YCC422 10-bit 2048x1080: YCC422 10-bit 1920x1080: YCC422 10-bit XF-AVC RGB 2048x1080: RGB444 12-bit 1920x1080: RGB444 12-bit 2048x1080: RGB444 10-bit 1920x1080: RGB444 10-bit ProRes YCC 4096x2160: YCC422 10-bit 3840x2160: YCC422 10-bit 2048x1080: YCC422 10-bit 1920x1080: YCC422 10-bit ProRes RGB 2048x1080: RGB444 12-bit 1920x1080: RGB444 12-bit RAW Bit Depth: 10/12-bit Resolution: 4096 x 2160 XF-AVC (Proxy) 2048x1080: YCC420 8-bit 1920x1080: YCC420 8-bit Bit Rate: 24/35 Mbps Long-GOP |
| Timecode | Operation Mode: Rec run, free run, regeneration Count-Up: Non-drop frame (drop frame only in 59.94 Hz mode) |
| Gamma | Canon Log 3 Canon Log 2 Canon Log Wide DR |
| Color Space | Cinema Gamut BT.2020 Gamut DCI-P3 Gamut BT.709 Gamut |
| LUT | BT.709 BT.2020 DCI ACESproxy HDR-ST2084 |
| I/O Connectors | Input Genlock: 1 x BNC (also serves as Sync Out) Timecode: 1 x BNC (input/out switching) Remote: A/B Mic:2 x XLR-3pin Output Monitor: 2 x outputs SDI: 4 x BNC HDMI: 1 x HDMI Headphone: 1 x jack Video: 1 x BNC Control Lens: 1 x terminal Ethernet: 1 x terminal Ctrl: 1 x terminal |
| Wi-Fi | Standards: IEEE 802.11b/g/n (2.4 GHz band), IEEE 802.11a/n (5 GHz band) Transmission Frequencies and Channels: IEEE 802.11b/g/n (2.4 GHz band), 2412-2462MHz, 1-11ch (US, Canada, Korea, Taiwan, Philippine, Mexico, Saint Pierre, Miquelon, Brazil) 2412-2472 MHz, 1-13ch (in countries other than the ones listed above) Authentication: Open system, WPA-PSK, WPA2-PSK Encryption: WEP-64, WEP-128, TKIP, AES |
| IP Streaming | Bit-Rate/Resolution/Frame Rate 9 Mbps/4 Mbps: 1920x1080 [59.94i/50.00i] 2 Mbps: 1280x720 [29.97p/25.00p] 1.5 Mbps: 720x480(/579)/[59.94i/50.00i] Audio MPEG-2 ACC-LC Audio Rate 128 Kbps (Variable Bit Rate) Transfer Media Wi-Fi Ethernet Protocols UDP, RTP, RTP + FEC, RTSP + RTP Error Correction FEC |
| Power | Input: 12 VDC (4-pin XLR) Output: 12/24 VDC 2 A (D-Tap) |
| Dimensions | 6.6 x 6.1 x 12.9" / 16.7 x 15.4 x 32.7 cm |
| Weight | 7.6 lb / 3.4 kg (approximately) |
Rented it during one week to shoot a feature film. This camera is just excellent it is solid, robust and allow filmmakers to have a great workflow. The viewfinder allows you to see the tiniest detail of your image ! You can even shoot anamorphic which is a real advantage.
For heavy Canon 'glass' owners -- particularly fast AF glass -- this is a go-to rental 'high-end' machine... For lower-staffed productions the ability to get RELIABLE smooth 'focus-pulling' with the DPAF using your own EF lens, cannot be understated (think of time saved in measuring and rehearsing...
Put to the test, we had 6 of these cameras put to the test in a semi reality show situation. Great for hand held, jibs, stedi cams, club/bands and more.
Specs are solid and canon digital tech is very systematic and in house. The position in to large format camera has to be made on differenciator with 100 years of monopoly. Canon placed it in a well capable manner.
The legacy mount means that you have to stick to lenses that have the legacy flange depth clearance of a mirror system. Why does Canon persist with this in a mirrorless era?
Super 35mm CMOS Sensor
EF Cinema Lock Type Mount
Up to 15 Stops of Dynamic Range
Dual Pixel CMOS AF
4K up to 60 fps, 2K/HD up to 240 fps
Proxy Recording to SD Cards
Selectable Gamma and Log Curves
XF-AVC and ProRes Recording to CFast 2.0
Intuitive User Interface
Raw Recording Option
Canon EOS C700 Cinema Camera
Handle Unit
Body Cap
Tripod Adapter Base
4 x Base Feet
WFT Attachment
Mic Holder
2 x Measuring Hooks
Reinforcing Plate for Codex Recorder
Cable Clamp Base
Allen Wrench
Button Battery
Limited 1-Year Warranty