Canon EOS 77D DSLR Camera with 18-135mm USM Lens
Model #1892C002
Canon Warranty - USA Version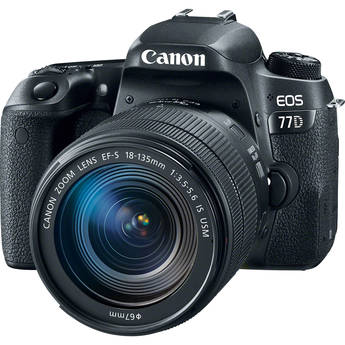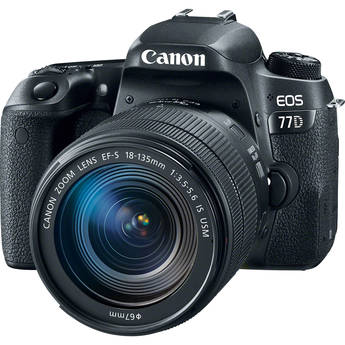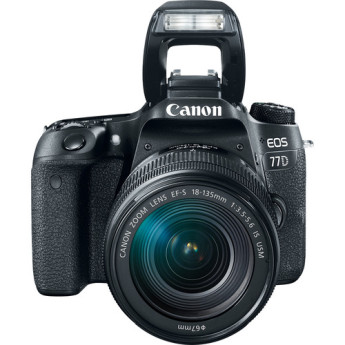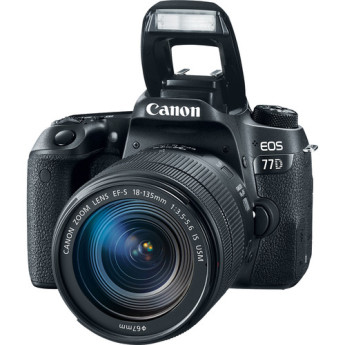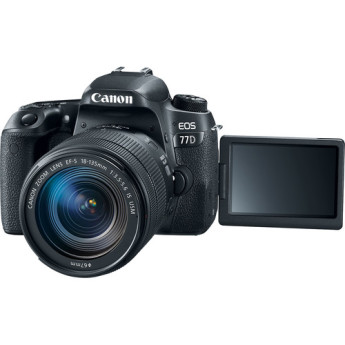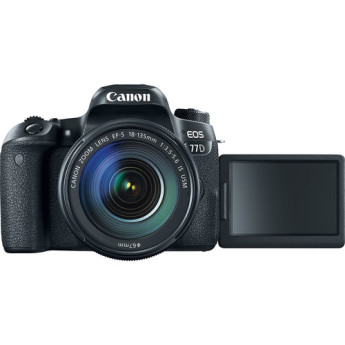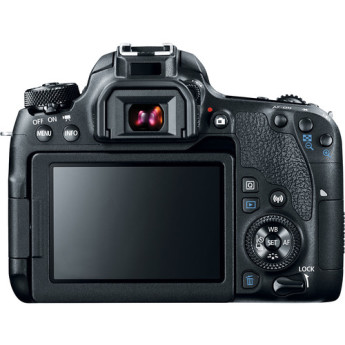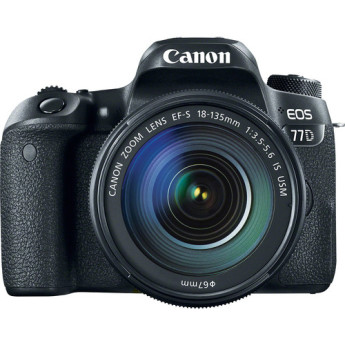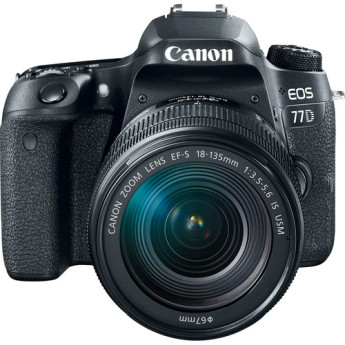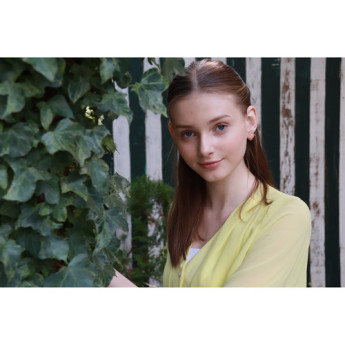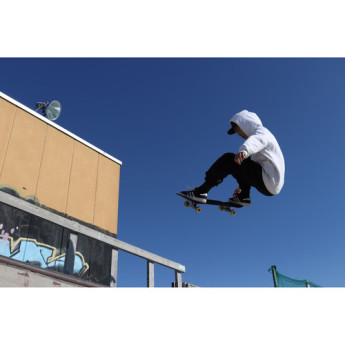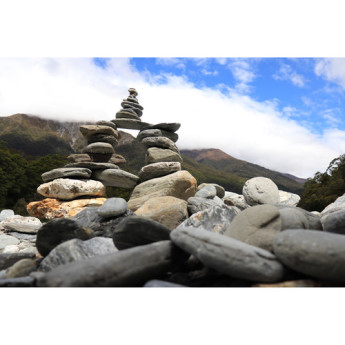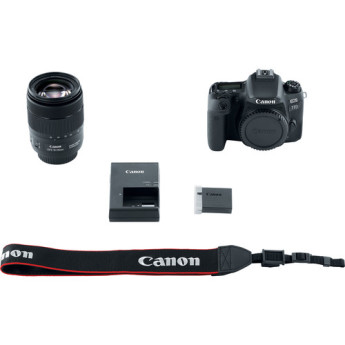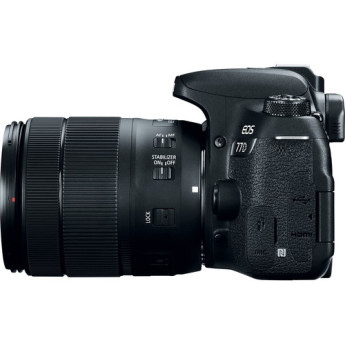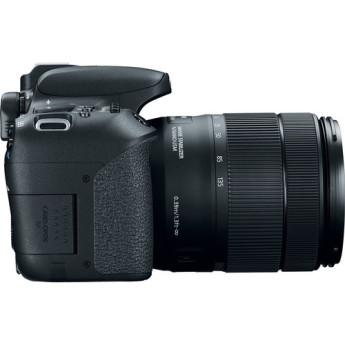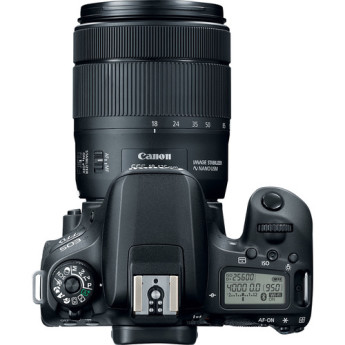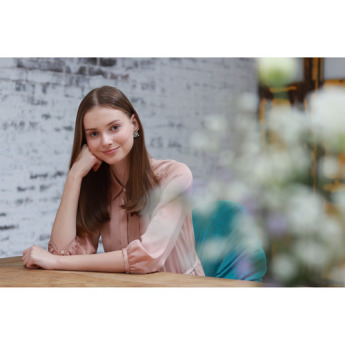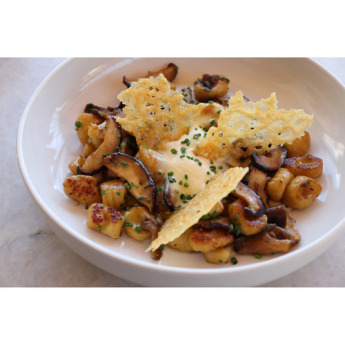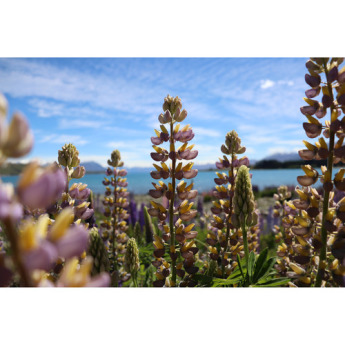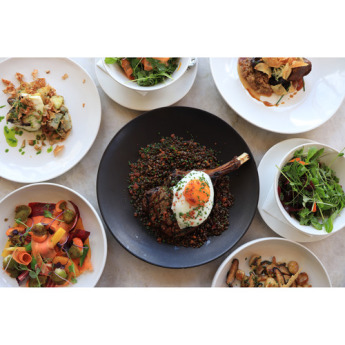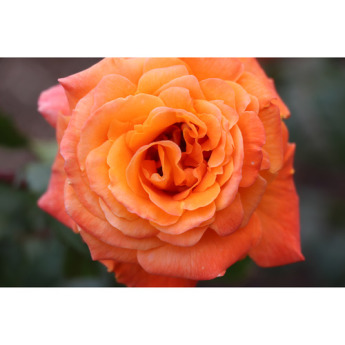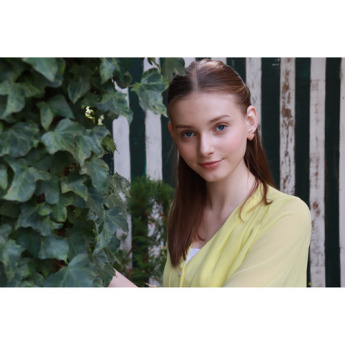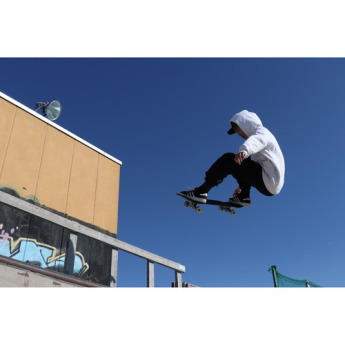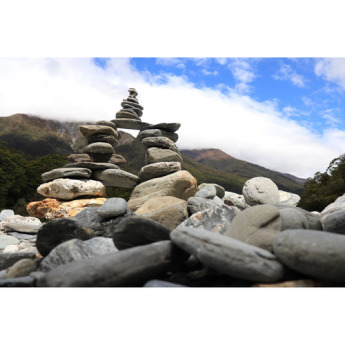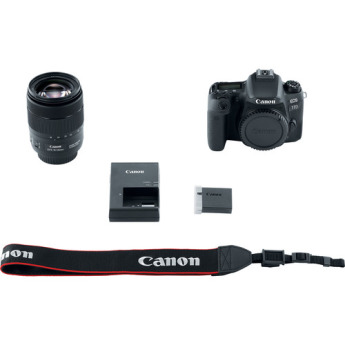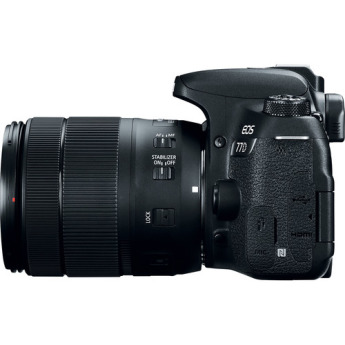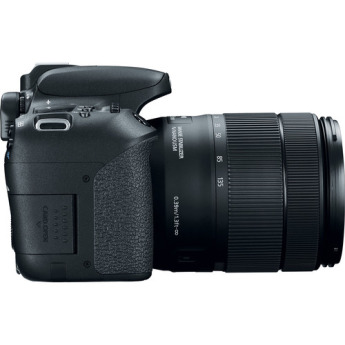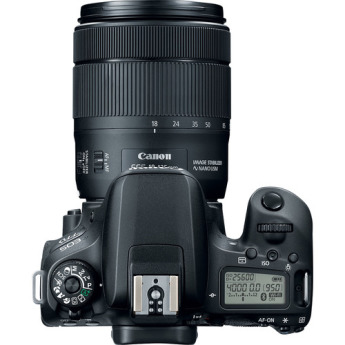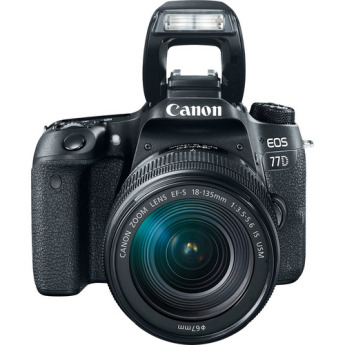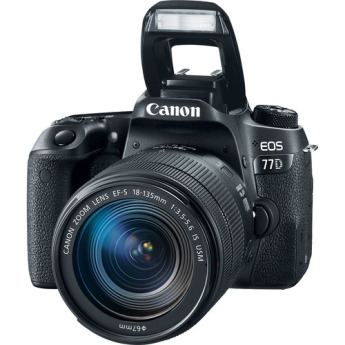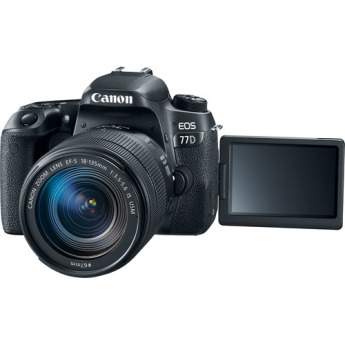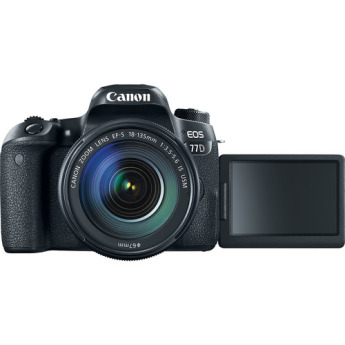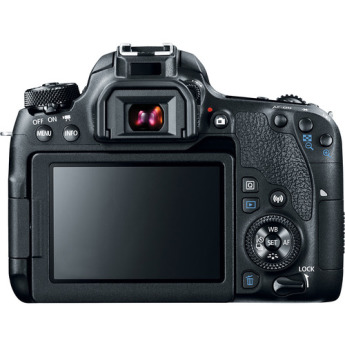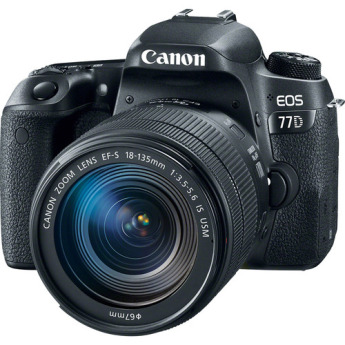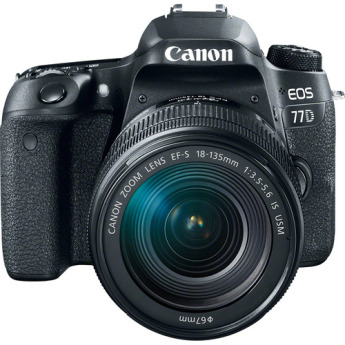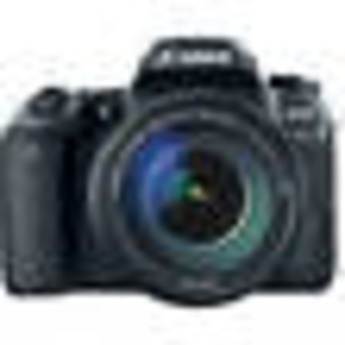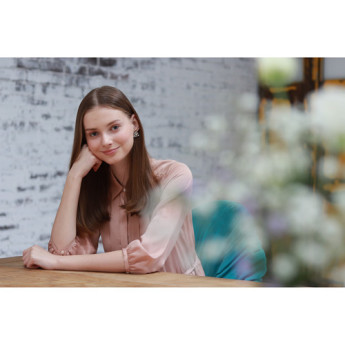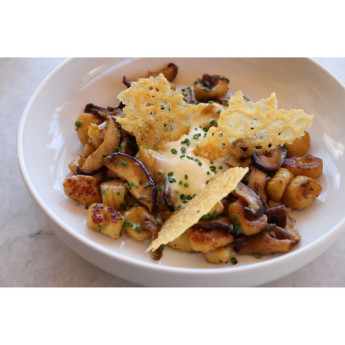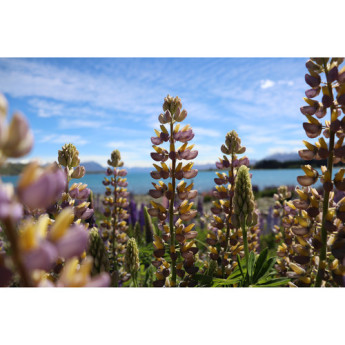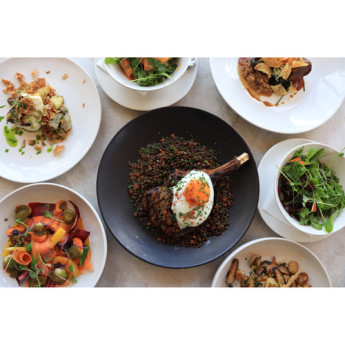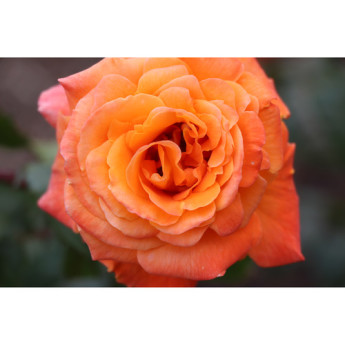 All Products are New and from Manufacturer Authorized Retailers
30 day return policy
Free Shipping
No Additional Fees
Viewfinder/Display
| | |
| --- | --- |
| Viewfinder Coverage | 95% |
| Viewfinder Type | Pentamirror |
| Viewfinder Type | Pentamirror |
| Viewfinder Eye Point | 19.00 mm |
| Viewfinder Coverage | 95% |
| Viewfinder Magnification | Approx. 0.82x |
| Diopter Adjustment | -3 to +1 m |
| Display Screen | 3" Rear Touchscreen Swivel LCD (1,040,000) |
| Screen Coverage | 95% |
| Diopter Adjustment | -3 to +1 m |
| Viewfinder Magnification | Approx. 0.82x |
| Viewfinder Eye Point | 19.00 mm |
| Screen Coverage | 95% |
| Display Screen | 3" Rear Touchscreen Swivel LCD (1,040,000) |
Power
| | |
| --- | --- |
| Operating/Storage Temperature | Operating32 to 104°F (0 to 40°C)Humidity: 0 - 85% |
| AC Power Adapter | ACK-E6N, ACK-E6 () |
| Battery | 1 x LP-E17 Rechargeable Lithium-Ion Battery Pack, 7.2 VDC, 1040 mAh |
| AC Power Adapter | ACK-E6N, ACK-E6 () |
| Battery | 1 x LP-E17 Rechargeable Lithium-Ion Battery Pack, 7.2 VDC, 1040 mAh |
| Operating/Storage Temperature | Operating32 to 104°F (0 to 40°C)Humidity: 0 - 85% |
Physical
| | |
| --- | --- |
| Weight | 1.19 lb / 540 g |
| Dimensions (WxHxD) | 5.2 x 3.9 x 3.0" / 131.0 x 99.9 x 76.2 mm |
| Dimensions (WxHxD) | 5.2 x 3.9 x 3.0" / 131.0 x 99.9 x 76.2 mm |
| Weight | 1.19 lb / 540 g |
Performance
| | |
| --- | --- |
| Shutter Lag | 0.07 seconds |
| Wi-Fi Capable | Yes |
| Connectivity | 1/8" Microphone, HDMI C (Mini), Mini-USB, USB 2.0 |
| Interval Recording | Yes |
| Self Timer | 10 Seconds, 2 Seconds |
| Shutter Lag | 0.07 seconds |
| Start-up Time | 0.2 seconds |
| Wi-Fi Capable | Yes |
| Connectivity | 1/8" Microphone, HDMI C (Mini), Mini-USB, USB 2.0 |
| Interval Recording | Yes |
| Self Timer | 10 Seconds, 2 Seconds |
| Start-up Time | 0.2 seconds |
Kit Lens
| | |
| --- | --- |
| Weight | 1.13 lb (515 g) |
| Focal Length | 18 - 135mm Comparable 35mm Focal Length: 28.8 - 216 mm |
| Aperture | Maximum: f/3.5 - 5.6 |
| Angle of View | 74° 20' - 11° 30' |
| Minimum Focus Distance | 1.28' (39 cm) |
| Elements/Groups | 16/12 |
| Autofocus | Yes |
| Image Stabilization | Yes |
| Filter Thread | Front: 67 mm |
| Dimensions (DxL) | Approx. 3.05 x 3.78" (77.4 x 96 mm) |
| Weight | 1.13 lb (515 g) |
| Focal Length | 18 - 135mm Comparable 35mm Focal Length: 28.8 - 216 mm |
| Aperture | Maximum: f/3.5 - 5.6 |
| Angle of View | 74° 20' - 11° 30' |
| Minimum Focus Distance | 1.28' (39 cm) |
| Elements/Groups | 16/12 |
| Autofocus | Yes |
| Image Stabilization | Yes |
| Filter Thread | Front: 67 mm |
| Dimensions (DxL) | Approx. 3.05 x 3.78" (77.4 x 96 mm) |
Imaging
| | |
| --- | --- |
| Dust Reduction System | Yes |
| Memory Card Type | SDSDHCSDXC |
| File Formats | Still Images: JPEG, RAWMovies: H.264, MP4Audio: AAC |
| Image Stabilization | Digital, 5-Way |
| Pixels | Actual: 25.8 MegapixelEffective: 24.2 Megapixel |
| Camera Format | APS-C (1.6x Crop Factor) |
| Lens Mount | Canon EFCanon EF-S |
| Lens Mount | Canon EFCanon EF-S |
| Camera Format | APS-C (1.6x Crop Factor) |
| Pixels | Actual: 25.8 MegapixelEffective: 24.2 Megapixel |
| Max Resolution | 24 MP: 6000 x 4000 |
| Aspect Ratio | 1:1, 3:2, 4:3, 16:9 |
| Sensor Type / Size | CMOS, 22.3 x 14.9 mm |
| File Formats | Still Images: JPEG, RAWMovies: H.264, MP4Audio: AAC |
| Bit Depth | 14-Bit |
| Dust Reduction System | Yes |
| Memory Card Type | SDSDHCSDXC |
| Image Stabilization | Digital, 5-Way |
| Sensor Type / Size | CMOS, 22.3 x 14.9 mm |
| Aspect Ratio | 1:1, 3:2, 4:3, 16:9 |
| Max Resolution | 24 MP: 6000 x 4000 |
| Bit Depth | 14-Bit |
Focus Control
| | |
| --- | --- |
| Focus Mode | Continuous-Servo AF (C), Manual Focus (M), Single-servo AF (S) |
| Focus Type | Auto & Manual |
| Focus Mode | Continuous-Servo AF (C), Manual Focus (M), Single-servo AF (S) |
| Autofocus Points | Phase Detection: 45 (45 Cross-Type) |
| Autofocus Points | Phase Detection: 45 (45 Cross-Type) |
| Focus Type | Auto & Manual |
Flash
| | |
| --- | --- |
| Flash Compensation | -2 EV to +2 EV (in 1/3 or 1/2 EV steps) |
| Built-in Flash | Yes |
| Guide No. | 39.37' (12 m) ISO100 |
| Max Sync Speed | 1 / 200 Second |
| Flash Compensation | -2 EV to +2 EV (in 1/3 or 1/2 EV steps) |
| Dedicated Flash System | eTTL |
| External Flash Connection | Hot Shoe |
| External Flash Connection | Hot Shoe |
| Dedicated Flash System | eTTL |
| Max Sync Speed | 1 / 200 Second |
| Guide No. | 39.37' (12 m) ISO100 |
| Built-in Flash | Yes |
Exposure Control
| | |
| --- | --- |
| Exposure Modes | Modes: Aperture Priority, Manual, Program, Shutter PriorityMetering Range: EV 1.0 - EV 20.0Compensation: -5 EV to +5 EV (in 1/3 or 1/2 EV Steps) |
| ISO Sensitivity | Auto, 100-25600 (Extended Mode: 100-51200) |
| ISO Sensitivity | Auto, 100-25600 (Extended Mode: 100-51200) |
| Shutter | 30 - 1/4000 Second , Bulb Mode |
| Remote Control | RA-E3, TC-80N3, RS-60E3, BR-E1 (Optional) |
| Metering Method | Center-Weighted Average Metering, Evaluative Metering, Partial Metering, Spot Metering |
| Exposure Modes | Modes: Aperture Priority, Manual, Program, Shutter PriorityMetering Range: EV 1.0 - EV 20.0Compensation: -5 EV to +5 EV (in 1/3 or 1/2 EV Steps) |
| Continuous Shooting | Up to 6 fps at 24.2 MP for up to 190 frames in JPEG formatUp to 6 fps at 24.2 MP for up to 21 frames in raw formatUp to 3 fps at 24.2 MP for up to 190 frames in JPEG formatUp to 3 fps at 24.2 MP for up to 21 frames in raw format |
| White Balance Modes | Auto, Cloudy, Custom, Daylight, Flash, Fluorescent (White), Shade, Tungsten |
| White Balance Modes | Auto, Cloudy, Custom, Daylight, Flash, Fluorescent (White), Shade, Tungsten |
| Continuous Shooting | Up to 6 fps at 24.2 MP for up to 190 frames in JPEG formatUp to 6 fps at 24.2 MP for up to 21 frames in raw formatUp to 3 fps at 24.2 MP for up to 190 frames in JPEG formatUp to 3 fps at 24.2 MP for up to 21 frames in raw format |
| Shutter | 30 - 1/4000 Second , Bulb Mode |
| Remote Control | RA-E3, TC-80N3, RS-60E3, BR-E1 (Optional) |
| Metering Method | Center-Weighted Average Metering, Evaluative Metering, Partial Metering, Spot Metering |
AV Recording
| | |
| --- | --- |
| Max Video Clip Length | 1920 x 1080: 29 Minutes, 59 Seconds |
| Audio Recording | Built-In Mic: With Video (Stereo)Optional External Mic: With Video (Stereo) |
| Exposure Control | Auto: Shutter Speed, Aperture, ISOManual: Shutter Speed, Aperture, ISO |
| Video Recording | Yes, NTSC/PAL |
| Video Format | 1920 x 1080p at 59.94 fps (60 Mbps MP4 via H.264)1920 x 1080p at 23.98, 29.97 fps (30 Mbps MP4 via H.264)1920 x 1080p at 29.97 fps (12 Mbps MP4 via H.264)1280 x 720p at 59.94 fps (26 Mbps MP4 via H.264)1280 x 720p at 29.97 fps (4 Mbps MP4 via H.264)640 x 480p at 29.97 fps (9 Mbps MP4 via H.264)640 x 480p at 29.97 fps (3 Mbps MP4 via H.264)1920 x 1080p at 29.97 fps (90 Mbps MOV via iFrame) |
| Exposure Control | Auto: Shutter Speed, Aperture, ISOManual: Shutter Speed, Aperture, ISO |
| ISO Sensitivity | Auto/Manual, 100 - 12800, Expandable to 25600 |
| Exposure Compensation | -3 EV to +3 EV (in 1/3 or 1/2 EV steps) |
| Focus | AutoManualContinuous Auto |
| Max Video Clip Length | 1920 x 1080: 29 Minutes, 59 Seconds |
| Audio Recording | Built-In Mic: With Video (Stereo)Optional External Mic: With Video (Stereo) |
| Video Format | 1920 x 1080p at 59.94 fps (60 Mbps MP4 via H.264)1920 x 1080p at 23.98, 29.97 fps (30 Mbps MP4 via H.264)1920 x 1080p at 29.97 fps (12 Mbps MP4 via H.264)1280 x 720p at 59.94 fps (26 Mbps MP4 via H.264)1280 x 720p at 29.97 fps (4 Mbps MP4 via H.264)640 x 480p at 29.97 fps (9 Mbps MP4 via H.264)640 x 480p at 29.97 fps (3 Mbps MP4 via H.264)1920 x 1080p at 29.97 fps (90 Mbps MOV via iFrame) |
| Video Recording | Yes, NTSC/PAL |
| ISO Sensitivity | Auto/Manual, 100 - 12800, Expandable to 25600 |
| Exposure Compensation | -3 EV to +3 EV (in 1/3 or 1/2 EV steps) |
| Focus | AutoManualContinuous Auto |
The Canon EOS 77D is a midrange SLR camera that incorporates features from the entry-level Rebel series and the premium 80D.
+

24MP APS-C image sensor. 45-point cross-type autofocus system. 6fps burst shooting. Dual Pixel AF in Live View. Vari-angle touch LCD. Top information display. Wi-Fi.

-

Video limited to 1080p. Pentamirror viewfinder.
The 77D is positioned mid-level, a step up from the Rebel series cameras, yet remains decidedly below the 80D in Canon's lineup, targeting moderately serious non-professional photographers.
The Canon EOS 77D is a well-rounded and well-sorted camera. The ergonomics are great, Live View performance is superb and Dual Pixel Autofocus continues to impress. The viewfinder is a little on the small side and it still doesn't shoot 4K video, but as an all-around package for the enthusiast...
The Canon EOS 77D is a feature-packed DSLR that's positioned just below the EOS 80D in Canon's lineup. If you don't need the secondary display on the top or the second control dial at the back, then the slightly less expensive 800D could serve you just as well, as its features are pretty much...
+

Very good high-ISO performance, Built-in Wi-Fi, Fast autofocus for video, Decent battery life, Novice-friendly interface

-

No 4K video recording, Basic ISO adjustments, Burst shooting isn't impressive
It ticks the right boxes and is a great option in Canon's enthusiasts' DSLR line-up.
+

Comprehensive set of features, Spritely autofocus in and out of live view, Guided interface to aid DSLR newbies, Effective in-body electronic stabilisation for movies

-

No weather sealing, In-camera JPEG processing suppresses detail, More expensive than competition
Canon appears to be sticking with its nomenclature system for designating the capability levels of its consumer-focused DSLRs: the fewer numbers in the model name, the higher-featured the camera (at least for most of the world).
The Canon EOS 77D is a solid, if rather uninspiring, addition to the extensive EOS range of DSLR cameras, essentially combining some of the key features of the higher-end EOS 80D with the body and control layout of the cheaper EOS 800D.
It was only a year ago that we reviewed the EOS 80D , so to see what is effectively an '80D lite' arrive just 12-months later in the 77D is, well, both a good and bad thing. Some 80D owners who don't go shooting in the rain might be wondering why they paid so much when a not-weather-resistant model...
+

Much of the 80D's spec at a lower price, great through-the-finder autofocus system, screen-based live view is great for a DSLR camera (especially with vari-angle screen), exemplary image quality

-

Lacks 100% optical viewfinder, no weather-sealing (as per 80D), screen-based live view isn't as precise as through-the-viewfinder, finish looks plasticky, no 4K video
this was an upgrade from a rebel and I couldn't be happier... image quality is amazing and the ease of use with the guided menu option helps tremendously. Just an all around great camera !! Perfect for beginner or serious photography.
I volunteered to take a group picture for my High School 50 year reunion. Although my older 12 mp Canon SLR usually does a decent job, I felt I needed the advertised feature of precise auto-focus. I wanted to use my existing lenses, and also bought a 24 mm wide angle.
I like the camera, but the bundle has some drawbacks. 1) The camera. I used Canon EOS 450D since 2008, so 77D was a long coming step up for me. Overall the functionality of the camera is satisfying, the touchscreen is very responsive.
I upgraded to this from a 450D. The 77D is a significant leap forward from there. The high ISO is so much cleaner, the detail significantly better, and the performance is much better. The shutter sound is even much improved (more mechanical sounding, less squeaky).
Upgraded to 77D from 50D. Way much lighter and the touch screen is great. Took some shots and the images are excellent. The minus side is this camera doesn't have a battery grip yet.
Bought this to replace my T2i. I love the live view for taking pix. Autofocus works great and having a touch screen is nice. It's just taking some time to get use to having one. My first set of pix look much better than my old T2i.
AN upgrade from my T4i this camera is better in low light and faster all around to catch those photos of my never still grandson. The bad included with this kit was a great size and had plenty of memory for my recent trip.
I bought the 77D because I desperately needed to upgrade my camera. My son is a competitive tennis player and will be playing in college in the fall. I take a lot of action shots and I have been very impressed with the 77D.
DISCLAIMER!! THIS IS MY OWN PERSONAL OPINION! First of all, I love both companies! I could not decide between this camera and the Nikon D5600. This is my first time running a DSLR camera. So, after reading many things about the two companies, and filling out what I needed. I decided to buy both.
24.2MP APS-C CMOS Sensor
DIGIC 7 Image Processor
3.0" 1.04m-Dot Vari-Angle Touchscreen
Full HD 1080p Video Recording at 60 fps
45-Point All Cross-Type Phase-Detect AF
Dual Pixel CMOS AF
Up to 6 fps Shooting and ISO 51200
Built-In Wi-Fi with NFC, Bluetooth
Top LCD and Rear Quick Control Dial
EF-S 18-135mm f/3.5-5.6 IS USM Lens
24.2MP APS-C CMOS Sensor
DIGIC 7 Image Processor
3.0" 1.04m-Dot Vari-Angle Touchscreen
Full HD 1080p Video Recording at 60 fps
45-Point All Cross-Type Phase-Detect AF
Dual Pixel CMOS AF
Up to 6 fps Shooting and ISO 51200
Built-In Wi-Fi with NFC, Bluetooth
Top LCD and Rear Quick Control Dial
EF-S 18-135mm f/3.5-5.6 IS USM Lens
8.5/10
Average Expert Score
8.9/10
Average User Score
Canon EOS 77D DSLR Camera with 18-135mm USM Lens
EF-S 18-135mm f/3.5-5.6 IS USM Lens
LP-E17 Lithium-Ion Battery Pack
LC-E17 Charger for LP-E17 Battery Pack
Eyecup Ef for Digital Rebel Cameras
RF-3 Body Cap for Canon EOS Cameras
EW-100DB V Wide Camera Strap for Canon T6s
Limited 1-Year Warranty
EF-S 18-135mm f/3.5-5.6 IS USM Lens
LP-E17 Lithium-Ion Battery Pack
LC-E17 Charger for LP-E17 Battery Pack
Eyecup Ef for Digital Rebel Cameras
RF-3 Body Cap for Canon EOS Cameras
EW-100DB V Wide Camera Strap for Canon T6s
Limited 1-Year Warranty