3 Year Warranty for TV's Valued Under $1000
Model #TVH3-1000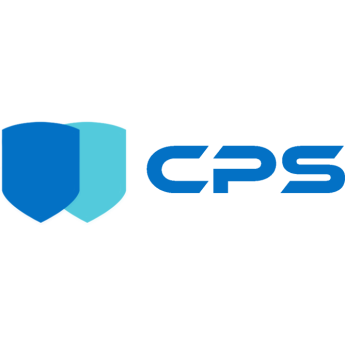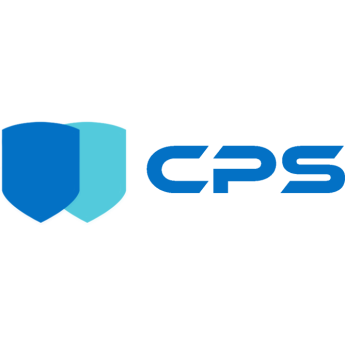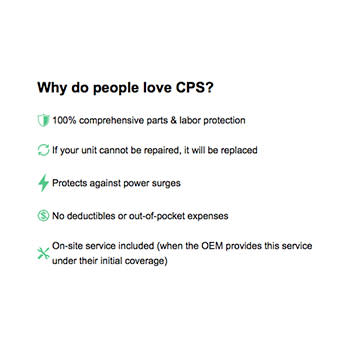 All Products are New and from Manufacturer Authorized Retailers
30 day return policy
Free Shipping
No Additional Fees
Will my coverage continue after my TV is repaired?
Yes. Your coverage will typically continue until your contract expires. Your coverage will end, however, if your TV is replaced or the total cost of the repairs meets the maximum liability (the original price you paid for your TV).
Will I have to send in my TV for repairs?
For TVs under $500 and 40 inches, you will be directed to send your TV into CPS's authorized service center. For TVs over $500 and 40 inches, CPS will send a local authorized repair center to the customer's location to do repairs.
What happens if my TV can't be repaired?
If we cannot repair your TV, we will provide you with a check for the current market value of your TV.
What doesn't CPS's TV extended warranty cover?
This warranty does not cover any kind of damage to the TV, the cost of removal or reinstallation, or burn in on the television screen. Stolen TVs are also not covered.
What does CPS's TV extended warranty cover?
This warranty covers 100% of the parts and labor used in the repairs of your TV. The warranty also covers all internal hardware failure. This warranty is applicable to any size and type of television or monitor, whether that be tube, projection, DLP, LCD, or plasma.
If I sell my TV can I transfer the warranty to the new owner?
Yes, you can. Contact CPS by giving them a call at 1 (800) 905-0443, and our customer experience team will be able to help you transfer your warranty to a new owner. A small $25.00 transfer fee applies.
I have a manufacturer's warranty on my TV, when does my coverage start?
For our standard plan, your contract and coverage start after the first year of your manufacturer's warranty is over.
How do I file a claim for my TV?
You can file a claim by signing into your account on cpscentral.com and clicking file claim, or alternatively by giving them a call at 1 (800) 905-0443.
100% comprehensive parts & labor protection
If your unit cannot be repaired, it will be replaced
Protects against power surges
No deductibles or out-of-pocket expenses
On-site service included (when the OEM provides this service under their initial coverage)