Astro Gaming A40 TR Gaming Headset (Black & Red)
Model: 939-001828
Astro Gaming Warranty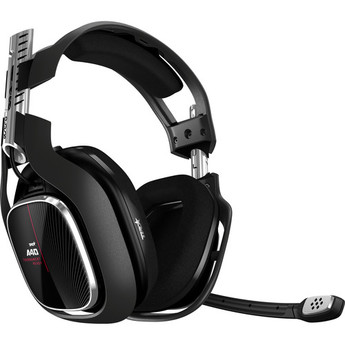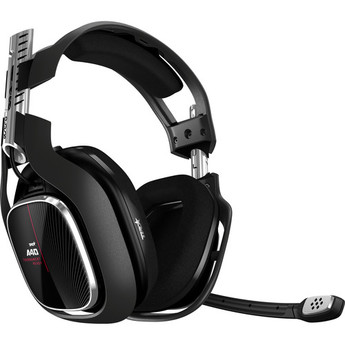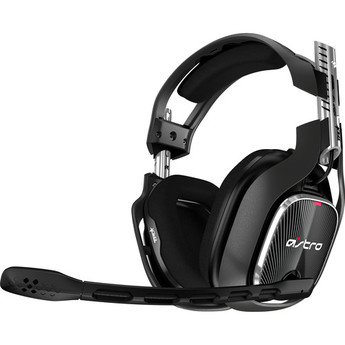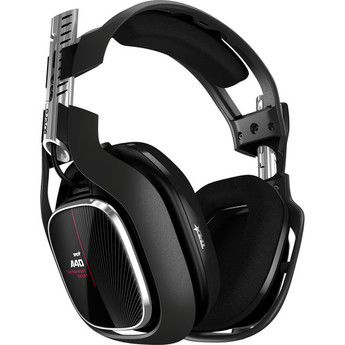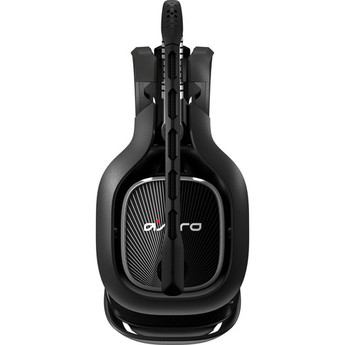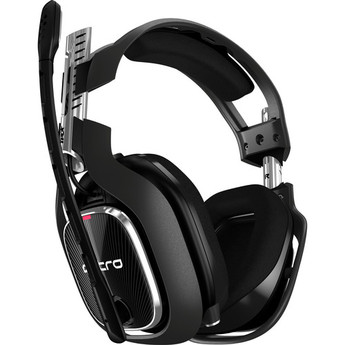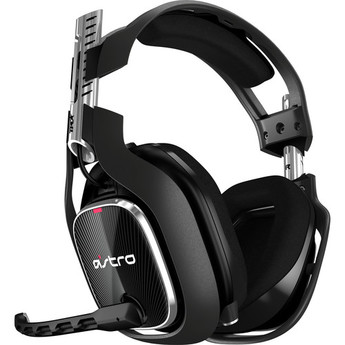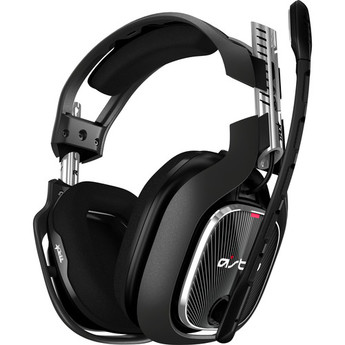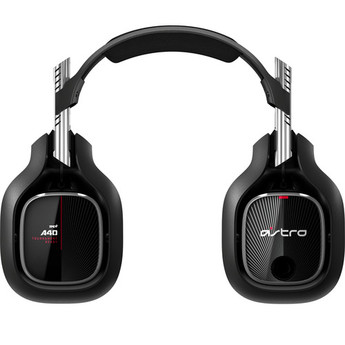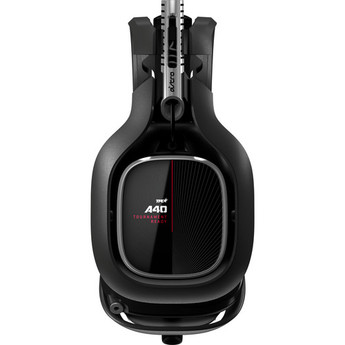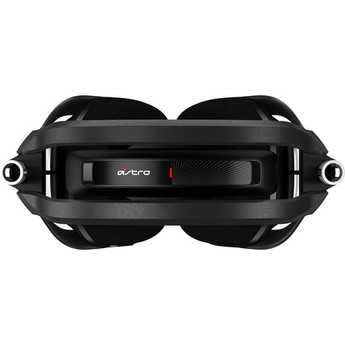 Guaranteed Brand New Products
All Products Sold by Manufacturer Authorized Retailers
30 Day Return Policy
Free Shipping
No Additional Fees
Wired Connectivity
| | |
| --- | --- |
| Audio Connector to Earpiece | 1 x 1/8" / 3.5 mm Male |
| Cable Length | 3.28' / 1 m |
| Cable Design | Single-Sided |
| Audio Connector to Source | 1 x 1/8" / 3.5 mm Male |
Physical
| | |
| --- | --- |
| Dimensions | 8 x 7.75 x 3.75" / 203.2 x 196.85 x 95.25 mm |
| Weight | 13 oz / 369 g (without Cable) |
Performance
| | |
| --- | --- |
| Frequency Response | 20 Hz to 20 kHz |
Packaging Info
| | |
| --- | --- |
| Package Weight | 2.42 lb |
| Box Dimensions (LxWxH) | 9.4 x 8.9 x 4.5" |
Microphone
| | |
| --- | --- |
| Number of Mics | 1 |
| Pickup Pattern | Cardioid (Unidirectional) |
| Diaphragm Size | 0.24" / 6 mm |
| Mic Boom Location | Interchangeable (Left or Right Side) |
Headphone
| | |
| --- | --- |
| Earpiece Design | Over-Ear (Circumaural), Open-Back |
| Active Noise Cancellation | Not Specified by Manufacturer |
| Impedance | 48 Ohms |
| Driver Size | 1.57" / 40 mm |
| Driver Type | Dynamic |
| Earpiece Connection / Wearing Style | Headband |
| Sound Field | Stereo |
| Controls/Microphone Location | Controls: Cable |
| Number of Earpieces | Dual Earpiece |
Compatibility
| | |
| --- | --- |
| Required Hardware | 1/8" / 3.5 mm Jack (Unspecified Type) |
The Astro A40 headset is impressive for wired gaming. These headphones should be comfortable enough for long gaming sessions, and their wired connection means you encounter very low audio latency.
+

Comfortable and sturdy design., Great microphone performance., MixAmp allows you to mix game and chat audio.

-

Poor noise isolation, by design.
Astro Gaming's A40 TR headset with MixAmp Pro TR is a high-quality wired gaming headset/amp combination that provides a very comfortable fit and excellent audio for a premium price.
+

Excellent sound quality., Light, sturdy design feels premium., Plenty of audio customization options through the Astro Command app.

-

Expensive for a wired-only headset., PS4 Slim users need an HDMI splitter.
The Astro A40 TR with MixAmp Pro TR is a compelling premium product that delivers crisp sound bundled with extensive functionality and control.
Really, it comes down to how much you're willing to spend on a headset. Truth be told, the Astro A40 TRs aren't exactly cheap. The base set that comes with the Mixamp is $250, and $310 if you're planning on buying the base set with a mod kit.
Great for gaming. The A40 are comfortable for long gaming sessions, have a great sounding microphone, and their sound quality is also good. Their wired connection means you won't have any delay when playing games, which is great but may not be as convenient as the wireless design of the Astro A50.
+

Comfortable and sturdy design., Good audio reproduction with EQ and presets., Great microphone.

-

Bulky design., Poor noise isolation, by design., Sound delivery varies across users. Sensitive to glasses and fit.
If you want a wired gaming headset that delivers top-notch audio quality then the Astro A40 TR should be very high up your list.
+

Comfortable over long periods, Class-leading audio quality, Great customisability options, Optional MixAmp works well

-

Design won't be to everyone's tastes, Relatively expensive, Slightly nasally microphone
I've had my own Astro A40 headset for three years, and it's still comfortable enough for me to wear for hours at a time. Over the past twenty six years that I have been gaming with a headset, I have had the opportunity to buy a number of branded headsets, including: Logitech, Turtle Beach, Corsair...
I watched YouTube reviews on this which sold me for its style, light weight, comfort and especially sound. I gave it a 4/5 because the ear cushion wasn't as soft but there is a Mod Pack for this sold separately that comes with the softer ear cushions. Overall I am very happy with this purchase.
Very comfortable and good sounds quality. Only down side is that there is no volume dial so you haft to adjust it in the sound settings in you console unless you get the other half with is the Mixamp Pro.
I love these headphones. They fit comfortably over my ears without feeling like I'm wearing ear muffs. The sounds is crystal clear as well and the bass is vibrant and powerful.The mouthpiece is malleable and bends to whichever shape you prefer. The stark red color adds to the aesthetic of my setup.
So what I have read reading through most of the reviews, people don't actually buy the product. They are just saying that it's a good headset just because of the price. I'm not saying it's not a good headset, but people should maybe BUY the product before leaving a review for it.
I've been using the A40 TR headset for about 10 months now, and I can happily say it's worth every cent of Astro's asking price. Initially the Sony PlayStation Gold headset was my main gaming headset, and I thought that was practically the pinnacle of gaming audio. Boy was I wrong.
Really only con is the mic, and that I had issues with getting mine working at first because idk why but theres a mic on the mute button thing and I didn't realize you could switch between that mic and the mic on the actual headset so I had thought there was a defect
+

Conformtable Good audio

-

The mic isnt the best, but it gets the job done.
The mix-amp is convenient and functions well. I can finally hear certain details from my gameplay that I had trouble hearing with other headsets. They are comfortable to wear for hours and are overall sturdy. The cord from the mix-amp to headset is of sufficient length(6ft I believe).
I got the A40 TR headset, the instructions are all pictures. I plugged it into my PC and began setting up the volumes on the PC and then in the various games I play. Once fully adjusted, this headset can be worn for hours and hours with total comfort and you have the look of a high tech user at the...
Honestly I liked my A10 better these have no in line volume control and the mic isn't flip to mute kinda annoyed I even bought these. Sound quality is good though but I still prefer my old a10s over these
40mm Dynamic Drivers
Over-Ear Design
Cloth Earpads, Synthetic Leather Cushion
Unidirectional Boom Mic
Compatible with Multiple Platforms
8.3/10
Average Expert Score
8.1/10
Average User Score
ASTRO Gaming A40 TR Gaming Headset (Black & Red)
3.3' Mobile Cable
4.9' PC Splitter
Speaker Tags
Limited 1-Year Warranty