Yamaha DTX-MULTI 12 Digital Percussion Pad
Model #DTXM12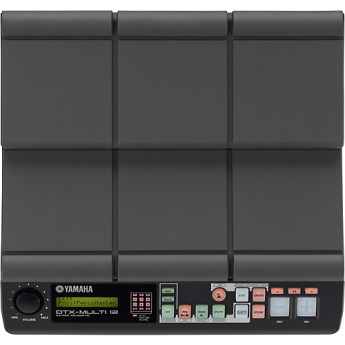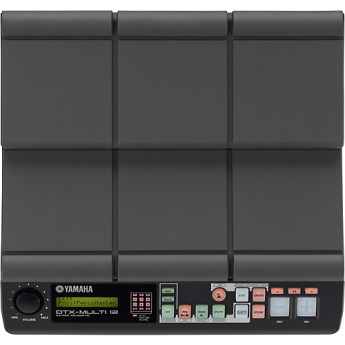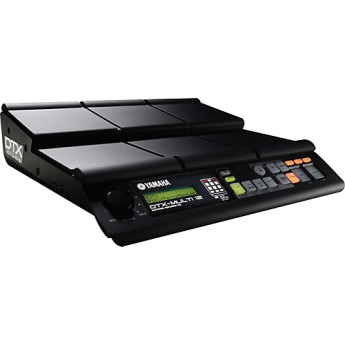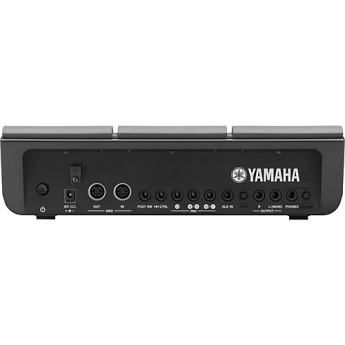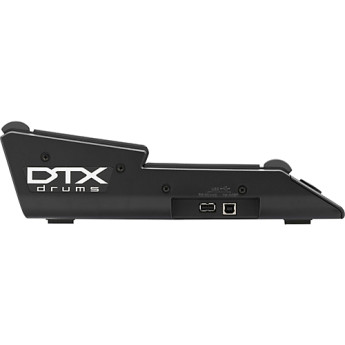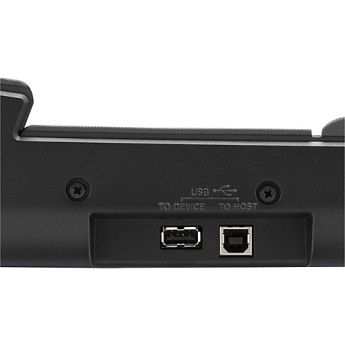 You name the price you want to pay for a product.
We send your offer to a network of Certified Retailers.
If the retailer likes your offer, you get that price for the product.
All Products are New and from Manufacturer Authorized Retailers
30 day return policy
Free Shipping
No Additional Fees
Product Unavailable
We are sorry. At this time, we are not accepting offers on this product.
We have done the shopping for you! Here is a list of the lowest prices currently found online. With Greentoe, the price will be lower than these prices. "Name Your Price" and find out.
Enter your zip code to see how much we will be saving you!
The DTX Multi 12 is a bold attempt by Yamaha to take some serious strike action. Profound, powerful, yet ready to rough it up with hands or sticks, the DTX Multi 12 raises the bar for compact electronic drum kits.
+

Twelve pads on a compact, chunky body., Deep programming and customisation., 100MB of ROM waves plus 64MB of user samples., Cubase AI 5 included.

-

Not enough instantly useable standard kits., It's quite complex and laborious to create kits via this interface., Expensive.
The Yamaha DTX Multi 12 Percussion Pad Module and Controller, has some great and useful sounds. Plus, you have many different playing options. Apart from that, it has some practical versatility.
Every band should have one of these untis!!
+

Great Sound, Huge Tone, Responsive, Sensitive, Versatile
Use this for small home studio. Nice and clean signal and like I said, built like a tank. Didn't need the stand for home use.
+

Great Sound, Responsive, Sensitive
Easy to set up and get going. We were able to do everything we got it for the first day!!!
+

Great Sound, Responsive, Versatile
I have had the product for a week. I am getting to use to the sounds. I use it in a performance recently.... Great feed back from other musicians.
I use it since last year but very few actually. I want to use it to create a line perceived in support of my arrangements.
I use this product to compose songs,i love the marimba and glockenspiel sounds! Things that are not so graet it's guitar sounds,maybe better guitar control and playing possibilities!
1 month of use The quality of samples is fantastic, we believe it. The "Gameplay" excellent for a neophyte like me drumkit. I really feel great and I'm happy. The dynamic is good, you can adjust the pads to react to hands or fingers.
Masterpiece of a unit. It has strikingly good sounds already loaded on it. I've had it a month now and still trying to get through everything it does. As a straight addition to an acoustic kit it is amazing.
I use this product for the roland spds and it fits great. Its designed to reduce labor and hassle by allowing you to fit the unit in the case with the clamp attached. the quality of the interior and exterior are second to none. if you have the money make the investment.
+

Durable, Easy To Use, Lightweight, Versatile
This powerful, all-in-one percussion pad suits beginners and experts alike, accommodating different levels of playing, as well as a wide variety of playing styles and performance situations. The 12 stepped pads make this unit as compact as it is limitless.Infinite usabilityYou can use the DTX-MULTI 12 in many ways, such as using the percussion pad in combination with acoustic drums and percussion to accent music with a rich variety of voices, transferring data to the connected computer where you can compose music with the included Cubase AI-5 program, and connecting kick and hi-hat pedals (sold separately) to create a compact drum set.Unlimited sonic possibilitiesIn addition to a broad spectrum of voices taken from the MOTIF-series synthesizers, the DTX-MULTI 12 also features many new percussion sounds that have been collected through Yamaha's advanced sampling techniques and ready-to-use effect sounds for a grand total of 1,277 voices. The DTX-MULTI 12 includes not only digital sounds but also DJ sounds and a rich variety of voices from percussion, chromatic percussion, folk, and acoustic drum instruments. If you'd like to mix in some sounds from your own sample collection, you can also import WAV and AIFF audio files via USB and use them as voices. The DTX-MULTI 12 functions as a sample playback device with 64MB of battery-backed Flash ROM.EffectsThe DTX-MULTI 12 is loaded with sweet effects including delays, flangers, phasers, pitch shifters, and more. Great-sounding reverb and chorus effects can be applied to entire drum kits, but there is also a Variation effect unit that can be used to enhance individual voices in many exciting ways through compression and EQ. A five-band master EQ adds yet another level of sound sculpting possibilities. PatternsThe DTX-MULTI 12 comes complete with 128 different MIDI playing patterns (including 3 demo patterns) from a worldwide range of musical genres including folk music, rock, and house. You can easily start and stop patterns by simply striking the pads. In addition, you can record your own performances as patterns or create patterns on a PC. These patterns can then be assigned to pads. Using the Tap Tempo function, you can set the tempo for patterns and the click track by simply striking pads. In this way, you can conveniently and intuitively set the tempo that you need.Play modes The DTX-MULTI 12 provides a number of playing modes and features that enable performers to directly express their art and talent by making the pads more or less sensitive. In Stick Mode the pads have low velocity sensitivity and are optimized for playing the instrument with drumsticks. Conveying subtle expressions through hand percussion is easy in Hand Mode, but if your style involves extremely intricate finger drumming, Finger Mode is ultra sensitive. A Muting Feature enables sounds to be muted or changed when a hand is pressed down on a pad as it is struck. This allows for skin bends, drum mutes, and other feel-based modulations. Assignable padsUp to four different voices can be assigned to each pad. You can then creatively trigger those voices through several functions such as Stack mode in which all the notes assigned to a pad are triggered simultaneously with a single strike and Alternate mode in which the notes assigned to the pad are played individually in turn each time it is struck. You can also set the pads to trigger each of the four samples based on the velocity with which you strike the pad.Music production interfaceIn addition to the MIDI In/Out port, the DTX-MULTI 12 is equipped with a USB-to-host port that can be connected to a PC with a USB cable (sold separately) and a USB-to-device port that can save the user kit data on a USB memory device. This connection can be used in a variety of ways. For example, those who have difficulty playing a keyboard can input MIDI data directly to Digital Audio Workstation (DAW) software, and others can play computer software synthesizer sounds by striking the DTX-MULTI 12. Essentially, this allows the unit to be used as a MIDI controller using USB instead of MIDI.Start your recording career today.Cubase AI 5 by Steinberg, a DAW software application, is bundled with the DTX-MULTI 12. You can begin modifying the pitch and rhythm of the MIDI data that you input using the DTX-MULTI 12 and begin composing elaborate pieces of music on the same day you receive it. Additionally, by installing the DTX-MULTI 12 Extension from Yamaha's website, you will be able to control Cubase AI 5 directly from the DTX-MULTI 12 front panel. This extension will dramatically improve your efficiency in music composition.Trigger ExpandabilityThe DTX-MULTI 12 comes with trigger-input jacks that five external pads can be connected to as well as a foot switch jack and a hi-hat controller jack. This allows for a wide variety of set-ups including connecting a hi-hat controller and a kick pad to use the DTX-MULTI 12 as a compact drum kit; using a foot switch to switch between different drum kits and phrase patterns; using a foot controller to control the volume and effect values in real time; or connecting a drum trigger to convert acoustic drum performances to trigger signals and input these signals for playback.* Hi-hat controllers, foot switches, foot controllers, kick pads, and drum triggers are sold separately.
Dimensions: 3.8" x 13.6" x 12.6"
Weight: 7.27 lb. | 3.3kg
Built-in pads: 12
External inputs: 5 (One 3-zone input, 4 monaural inputs)
Maximum polyphony: 64 notes
Wave memory: 100 MB (16-bit linear conversion)
Drum and percussion voices: 1,061
Keyboard voices: 216
Preset drum kits: 50
User-defined kits: 200
Effects: 42 types of Variation; 6 types of Chorus; 6 types of Reverb; 5-band master equalizer
Pad functions: Increment or decrement of drum kit, pattern, or tempo; tap tempo; switching on or off of click-track; transmission of control change messages

Waves:
Readable quantity: 500
Bit depth: 16 bit
Wave memory: 64 MB
Maximum size: Mono sample: 2 MB
Stereo sample: 4 MB
Sample formats: Proprietary, WAV, and AIFF
Sequence capacity: 152,000 notes
Note resolution: Quarter note / 480
Recording method: Realtime overdubbing
Preset patterns: 128 phrases (including 3 demo patterns)
User-defined patterns: 50 phrases
Sequence formats: Proprietary
SMF Format 0 (for loading only)

Click-track features:
Tempo: 30 to 300 BPM. Tap tempo functionality
Beats: 1/4 - 16/4, 1/8 - 16/8, 1/16 - 16/16
Note timing: Accent notes, quarter notes, eight notes, sixteenth notes, triplets
Connectors: Pad 13 jack (standard stereo-phone plug; left = trigger, right = rim switch);
Pad 14/15 and Pad 16/17 jacks (standard stereo-phone plug; left = trigger, right = trigger)
Hi-hat control jack (standard stereo-phone plug)
Foot switch jack (standard stereo-phone plug)
Output L/Mono and R jacks (standard phone plugs)
Phones jack (standard stereo-phone plug)
Aux-in jack (standard stereo-phone plug)
MIDI IN and OUT connectors
USB to host port
USB to device port and DC in.

Display: Backlit LCD with 2 rows of 16 characters
Power Consumption: 9W (DTXM12 and PA-5D adaptor)

Minimum system requirements for Cubase AI5:
Macintosh:
Mac OS X 10.5.5
PowerPC G5 (Intel Core Duo CPU recommended)
1024 MB RAM
Display resolution of 1280 x 800 recommended
DVD-ROM drive
1 GB of free HD space
Internet access required for license activation

PC:
Windows XP Home Edition (SP3) and XP Professional (SP3), Windows Vista (32-bit)
2 GHz CPU (dual core CPU recommended)
1024 MB RAM
Display resolution of 1280 x 800 recommended
DVD-ROM drive
1 GB of free HD space
Internet access required for license activation
The DTX-Multi 12 features make it flexible enough for multiple applications:
Create a compact electronic drum kit for portable playability with the addition of a kick drum pad and hi-hat pedal (sold separately)
Easily add electronics to an acoustic drum set
Complement hand drums with a full palette of percussion sounds
Use as a MIDI controller for any MIDI enabled device such as a hardware sampler or a synthesizer
Integrate electronic drums and percussion into a digital audio workstation such as the included Cubase AI5
USB in/out for transferring both MIDI and WAV data to and from a computer or digital memory source
1,277 individual voices, many from Yamaha's MOTIF-series synthesizers but also a rich variety of other sounds and instruments such as timpani, marimba, vibraphone, and other chromatic percussion instruments
Flash ROM supports WAV and AIFF files imported via USB
A wide variety of classic effects including delay, flanger, tremolo, phaser, reverb, chorus, EQ, and more
Variable pad sensitivity is defined in three modes:
Stick Mode: This mode works best when playing with drumsticks and has the least sensitivity
Hand Mode: This further articulates the nuances of playing a hand drum
Finger Mode: This mode gives the pads the highest sensitivity and allows for extremely subtle technique
Muting Feature enables sounds to be muted or changed when a hand is pressed down on a pad as it is struck, allowing for skin bends, mutes and other feel-based modulations
Each pad can have up to four voices assigned to it and then triggered all at once in Stack Mode, triggered one-after-another each time the pad is struck in Alternate Mode, held until the pad is hit again in Hold Mode, or you can set the pads to trigger different assigned voices based on how hard the pad is struck
128 preset patterns in a wide variety of musical styles
50 user-defined patterns that can be created by performing on the device or by composing on a computer
Innovative Tap Tempo sets tempo for patterns or Click Track by simply striking the pads
Jacks for five external pads in addition to an input for a hi-hat controller and a footswitch
Bundled with Cubase AI5
Includes power adapter, owner's manual, data list booklet, and DVD-ROM for Cubase AI5