Tamron 18-300mm F/3.5-6.3 DI III-A f/SONY E
Model: B016E
Tamron Warranty - USA Version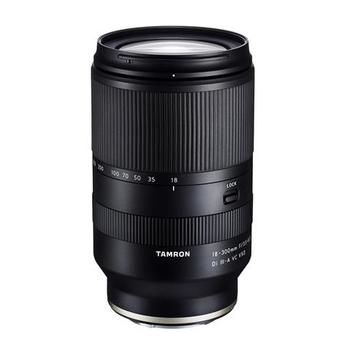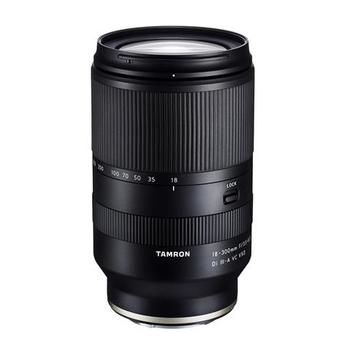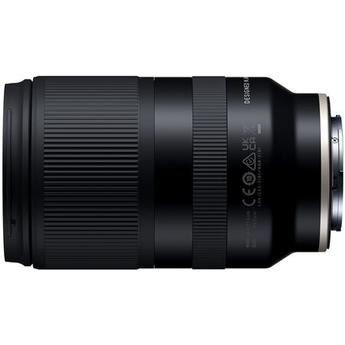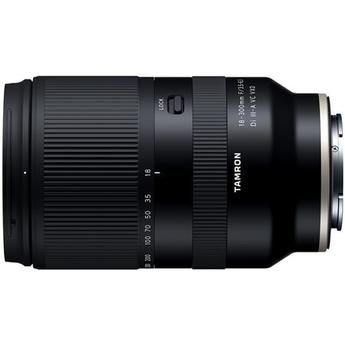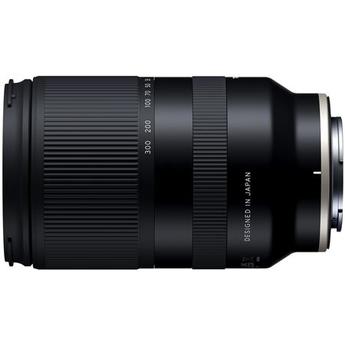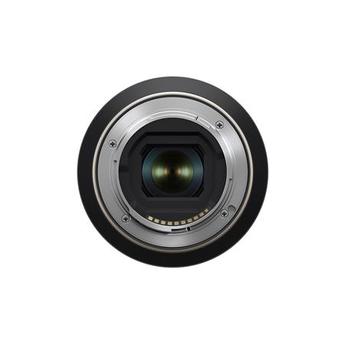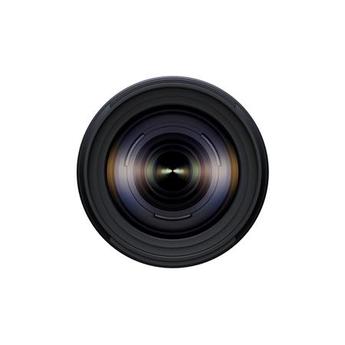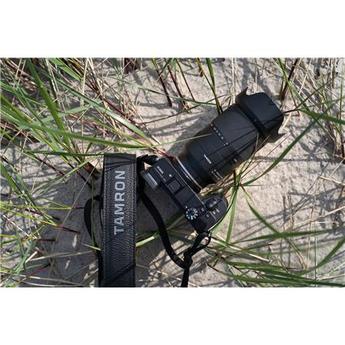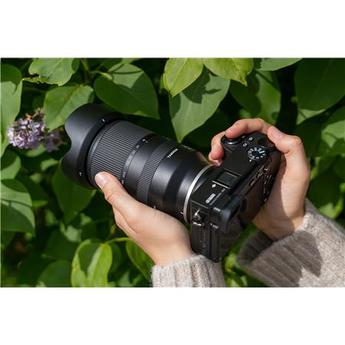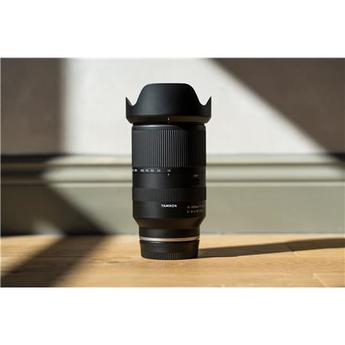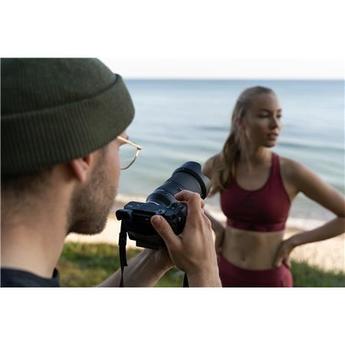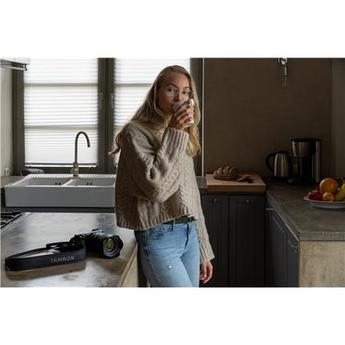 Guaranteed Brand New Products
All Products Sold by Manufacturer Authorized Retailers
30 Day Return Policy
Free Shipping
No Additional Fees
General Specification
| | |
| --- | --- |
| Mount | Sony E |
| Focal Length | 18-300mm |
| Max. Aperture | F3.5-6.3 |
| Min. Aperture | F22-40 |
| Angle of View (Diagonal) | 77 Degree 24' - 5 Degree 30' |
| Optical Construction | 19 elements in 15 groups |
| MOD | 5.9" (0.15m) (Wide)/39" (0.99m) (Tele) |
| Max. Magnification Ratio | 1:2 (Wide)/1:4 (Tele) |
| Filter Size | Diameter: 67mm |
| Aperture Blades | 7 (Circular Diaphgram) |
| Max. Diameter | 75.5mm |
| Length | 4.9" (125.6mm) |
| Weight | 21.86 oz (620g) |
Superzooms have always been a compromise, basically trading their extraordinary focal range and corresponding versatility against reduced image quality and higher maximum F/numbers. With the Tamron 16-300mm F/3.5-6.3 Di II VC PZD Macro, that summary still holds, so it's not a game-changer.
+

Tremendous all-in-one versatility, Class leading 18.8x zoom ratio, 24mm equivalent wide-angle, Sharp at shorter focal lengths, Swift and quiet PZD autofocus, Effective VC image stabilization, Handy close focusing capability, Improved, weather-resistant build, Compact and light, considering the focal...

-

Reduced sharpness at longer focal lengths, especially at the edges, Slow maximum apertures, Autofocus less reliable towards long end of the zoom, Plentiful chromatic aberration, prodigious at 200-300mm, Strong distortion throughout, both barrel and pincushion, 'Focus breathing' reduces focal length...
I'm surprised nobody has posted a review of this lens after more than 12 months of being listed, so I thought I'd go first.I purchased this lens, after reading many reviews and looking and hundreds of sample images, to replace my Tamron 18-270mm VC (which was a very disappointing lens in my...
+

Good performance for a lens of this massive zoom range

-

Quality control a bit questionable
I may get time to complete a full Tamron 16-300mm f/3.5-6.3 Di II VC PZD Lens review at some point in the future, but for now, please enjoy the standard test results available for this lens.
The Tamron 16-300mm f/3.5-6.3 Di II VC PZD is the World's first 18.8X zoom lens for APS-C sized digital SLR cameras with an impressive 16-300mm zoom range, this gives the equivalent of 24.8mm wide-angle zooming to 465mm.
The performance of the review lens was much better than we expected, given its 18.8x zoom range. Although not a match for prime lenses or significantly shorter zooms with respect to resolution, it is still an outstanding performer for a zoom with such a long focal length range.
Compact and light, Tamron's 16-300mm f/3.5-6.3 Di II VC PZD Macro lens has a lot in its favour. It's arguably the best extended-range zoom lens we've reviewed so far, and is well qualified for our Editor's Choice award.
If you are on the lookout for a single lens that features a focal length for any photographic occasion, Tamron's 16-300mm 18.8x zoom might be the answer to your prayers. Damien Demolder tests one of the widest focal ranges on the market
Not only have Tamron delivered a lens that offers a uniquely huge zoom range, but they've managed to make one that performs well, is well specified, and is good value too. Although those who will only really be sated by the absolute sharpest of lenses may not be overly excited by this lens, those...
I would never buy an 18-200 mm megazoom. I don't even mean here their weak performance because the latest launches in that segment showed that you can find several good devices, fully able to provide images of decent quality.
+

very universal focal lengths range,, good image quality in the frame centre,, proper correction of the longitudinal chromatic aberration,, slight chromatic aberration in a range from 16 to 100 mm,, sensible correction of coma in 50–300 mm range,, moderate vignetting at the longer end of focal...

-

weak image quality at the maximum relative aperture and on the edge of the frame for all focal lengths, huge level of lateral chromatic aberration in the focal range from 200 to 300 mm,, high distortion at wide angles of view.
Ive been a photographer for 44 years and have dome professional work also during that time.My Nikon 200 f2.8 lens was a beautiful lens but the weight for me at 78 years old got to be a little much to haul around and I also was getting tired of changing lenses to get a wide angle..
It's a great walk around lens. I compared it with Nikon AF-S DX NIKKOR 18-300mm f/3.5-6.3G ED VR and did not see significant difference that justified the price difference. It's a good, reasonable priced all-around, walk-around lens.
+

Good balanced between image quality and versatility. Solid build quality. AF is fast and accurate. For a travel/walk-around lens and given the pricing point, Tamron has stricken a sweet spot!

-

Not exactly the "Cons" but the lens design does give up the following: 1) above 200mm, don't expect great sharpness. 2) Also, if you compare the CA with any 70-300mm or prime, you will see the difference.
Great lense to solve my problem from switching lenses and carry less lenses on a trip. Wish they a special case to cover the camera with a bigger lense while you are carrying around your neck.
+

Lightweight

-

Can't find a case to fit that big
Article conforme à la description, emballage sérieux. Commerçant sérieux
+

Rapidité de livraison

-

Aucun
I'm just getting back to SLR photography after a hiatus of 25 years when I was using point & shoot cameras and my smart phone. What a difference in equipment compared to my old Nikkormats. I bought this lens with a Canon EOS 80D and a Canon GP-E2 GPS attachment.
Great fun and an excellent travel lens. This lens does everything well, high image quality wide to moderate telephoto range and good close focus. The VC is good, focus speed is good, build quality is fine, zoom ring and focus rings work as they should.
+

Great zoom range, very good image quality, small size, light weight, good build quality

-

Resolution at long end of the zoom range, slow maximum aperture
Perfect for all around uses.
+

Compact, High quality images, Versatile

-

a bit heavy
As an amateur photographer who loves to travel, I've found my primary go-to travel lens in this Tamron 16-300. With a range of 16-300, it covers about 90% of travel photography scenarios I've encountered. Pictures are excellent at all focal lengths and auto focus is fast and accurate.
The world's first 16.6x all-in-one zoom for APS-C mirrorless cameras
Equivalent to 27-450mm on full-frame cameras
Best-in-class, extremely fast and precise AF provided by VXD linear motor focus mechanism
Extremely fast and precise AF with VXD linear motor focus mechanism-the highest level in its class
MOD of 5.9" and 1:2 maximum magnification ratio at 18mm
The best image quality in its class; maintains high resolving power from the center to the corners
Outstanding VC image stabilization
Comfortably compact
Zoom Focal Length: Focal Length: 18-300mm
Lens Type: Wide Angle to Telephoto Zoom Lens
Image Stabilization: Image Stabilization: Yes (VC)
Special Features: Weather Resistant
Filter Size: Focal Length: 67mm
The world's first 16.6x all-in-one zoom for APS-C mirrorless cameras
Equivalent to 27-450mm on full-frame cameras
Best-in-class, extremely fast and precise AF provided by VXD linear motor focus mechanism
Extremely fast and precise AF with VXD linear motor focus mechanism-the highest level in its class
MOD of 5.9" and 1:2 maximum magnification ratio at 18mm
The best image quality in its class; maintains high resolving power from the center to the corners
Outstanding VC image stabilization
Comfortably compact
Zoom Focal Length: Focal Length: 18-300mm
Lens Type: Wide Angle to Telephoto Zoom Lens
Image Stabilization: Image Stabilization: Yes (VC)
Special Features: Weather Resistant
Filter Size: Focal Length: 67mm
8.1/10
Average Expert Score
8.7/10
Average User Score
Tamron 18-300mm f/3.5-6.3 Di III-A VC VXD Lens
Flower Shaped Hood
Lens Caps
Tamron 6 Year Limited Warranty