Sennheiser HD 650 Audiophile Dynamic Hi-Fi Stereo Headphone
Model #HD 650
Sennheiser Warranty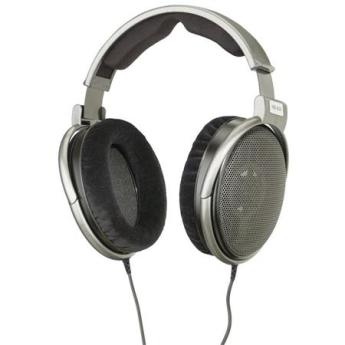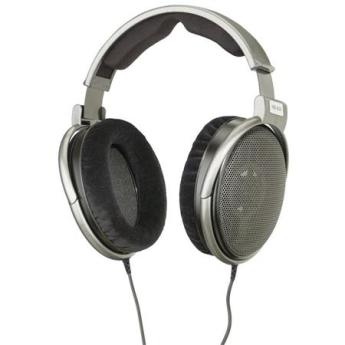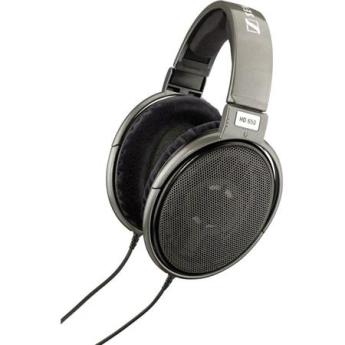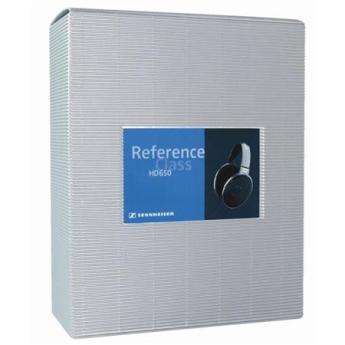 Guaranteed Brand New Products
All Products Sold by Manufacturer Authorized Retailers
30 Day Return Policy
Free Shipping
No Additional Fees
General Information
Type
Open-Back, Circumaural Dynamic Headphones
Frequency Range
10 Hz - 39.5 kHz (-10 dB)
Impedance
300 Ohms
Sensitivity
103dB (1 Vrms)
Maximum Input Power
200 mW
Connectors
Detachable 1/8" Stereo Mini to 1/4" Adapter
1/8" Stereo Mini Plug
Cable Length
10' (3 m), Detachable, Left and Right Side Connection
Weight
9.2 oz (260 g)
Warranty
Sennheiser 2 year warranty
Sennheiser advertises their ear-enclosing, open HD 650 as being to an hi-fi audiophile standard. Like the HD 600 , the HD650 is also intended to deliver a natural sound, but is more bass-rich. How well does the combination of update and tradition work with the 2019 version?
Rock fan? Hip-hop fan? EDM fan? Definitely consider purchasing this headphone. While many of our reviews mention bass and clarity, few balance it as well as the Sennheiser HD650, while offering an immersive soundstage.
The Sennheiser HD 650 deliver an excellent and open sound that's great for critical listening. They're comfortable and decently built b...
The formidable Sennheiser HD 650 headphones are fit for a king--and have a price tag to prove it.
+

Sennheiser's flagship headphones have high-tech styling, extraordinary bass response, and an extremely comfortable design.

-

They're heavy and very pricey, not to mention ill suited for use with the iPod.
INTRODUCTION I have had a hankering to see if I can find a better pair of headphones. Primarily, to use as a reference to evaluate source components and pre-amps, and also for personal use. I had purchased a Sennheiser HD497 several years ago, for about $50 USD and it has served me well so far.
Open Headphones for Home Listening.
A stunning piece of kit that'll bring the very best out of your CD collection
+

Incredible sound quality whatever you throw at them, great build quality

-

Pricey, only for hi-fi nuts
The Sennheiser HD 650s are a solid pair of headphones for at-home use.
It's Headphones Week at AudioFanzine and this Sennheiser HD650 review is the first one in a series of five reviews. Five different headphones will be reviewed by three of our editors, Los Teignos, Red Led and Will Zégal.
+

Nice looks, Sturdy construction, Fat low-end — typical Sennheiser, Not tiring, Rugged, Cable available as a spare part, Five-star comfort, Soft sound (even silky), Not very detailed

-

No accessories, Ear cup cushions not replaceable, Where are the high frequencies?, Heavy — you'll always know when you have them on, Bad value for money, Lack of details in the high-frequency range, Unbalanced frequency spectrum, Non-replaceable ear-cup cushions, Value for money, Lack of air, Cruel...
Sound is particularly clear and detailed, with very natural tonality through bass and midrange and just a little coloration in the treble. Comfort is excellent too, making this model excellent value for money
+

Impressive levels of detail and clarity, Great value for money

-

Some coloration in the trebel
I am a long-term audio engineer. I like lows & highs better than mid, but overall I like accuracy most. Though pricey, these headphones meet or exceed (read: exceed) my expectations, and they are comfortable. (They arrive with a great storage box, too.) Save up for them. Youll be glad you did!
I really didn't expect for them to sound as good as they sounded! I forgot I had them on! It gives you the same experience as if you were listening to your monitors.
Great product. Well worth the money. Smooth flat response, exactly what you need for quality mixing.
These are my first headphones since I have been listening to music seriously. The first thing that I noticed is that there is no soundstage. People talk about soundstaging with phones, but there is absolutely none that I could hear. Probably because the sound is not reflected off of room surfaces.
+

Very musical, lovely upper bass to upper midrange. Excellent reproduction of female voice and strings. Transparent sound. Very comfortable. Acceptable (not great) build quality.

-

A bit too laid-back for my taste. Attenuated high end. Transient response a bit sluggish.
The sound is amazing and the comfort is superb. I was not expecting that they were designed to allow the listener to hear through the earphones to what is going on around them. This is perfect for me and means I can wear them for extended periods of time and not constantly be pulling on them to hear...
While not completely transparent, (there's a dip at 1Khz), these phones provide a rich and satisfying musical experience. They're not so colored that you couldn't use them for mixing, but I think they're better suited to mastering tasks.
Amazing professional level mixing headphones . Most recommended
I listen to these headphones on a MacBook Pro and was able to hear from them out of the headphone jack. However, since the HD 650s are 300 ohm, not a full range of music was being heard, in my opinion. I bought an Apogee Groove to amplify the signal coming from the USB port.
True reference sound, along with the ATH-RX70s by (Audio Technica). Nice low end, full mids, and the treble is nicely extended but never SssssSSSSSSSSSSSsssss. Best for listening, tho excellent for mixing & mastering. Real value for your dollar. You really cant go wrong with these or the ATH-RX70s.
Beautifully conceived and executed. These headphones are lightweight but are also very high quality.You will hear music from your L.P's, & C.D.'s that you never knew was there before. Great definition and direction from each instrument or vocalist.
High-quality titanium/silver finish
Earpiece Style: Over-Ear
Cup Style: Open-back
Band Style: Overhead Band
8.0/10
Average Expert Score
9.2/10
Average User Score
Sennheiser HD 650 Audiophile Dynamic Hi-Fi Stereo Headphone
Detachable Stereo Mini to 1/4" Adapter
Detachable Cable
H50635 Ear Cushions for Sennheiser HD 545/565/580
Sennheiser 2 Year Warranty