Panasonic Lumix DC-GH5 Mirrorless Micro Four Thirds Digital Camera Filmmaking Kit
Model #DCGH5KBODY-FMK
USA Version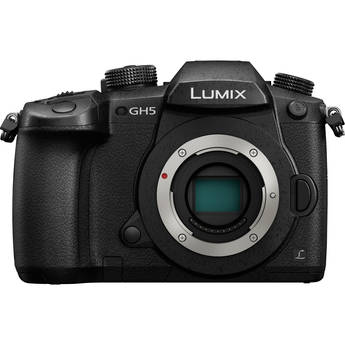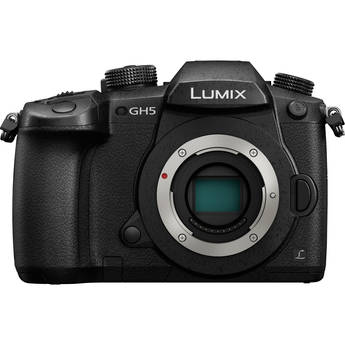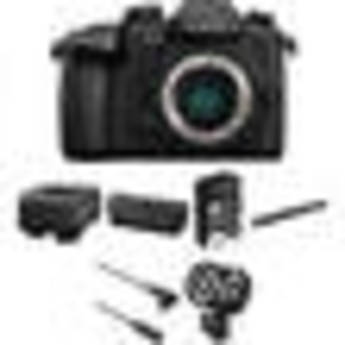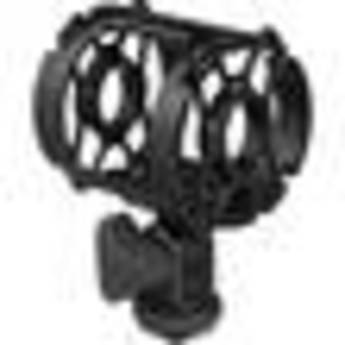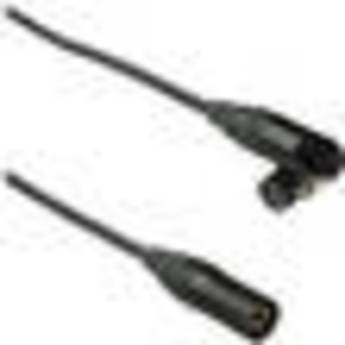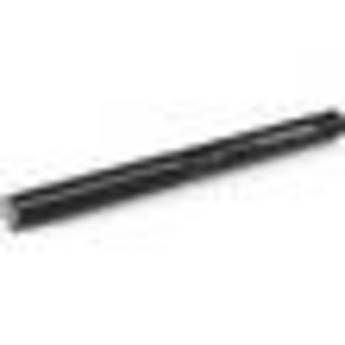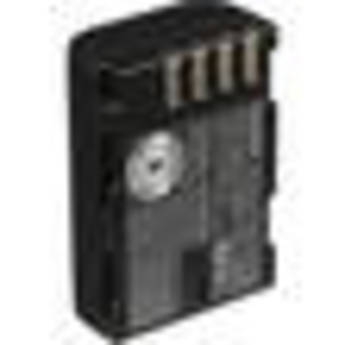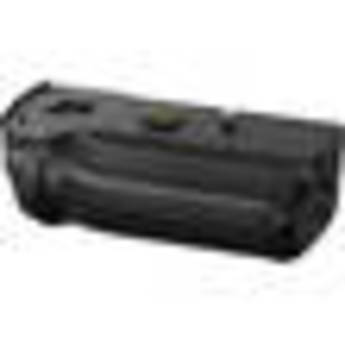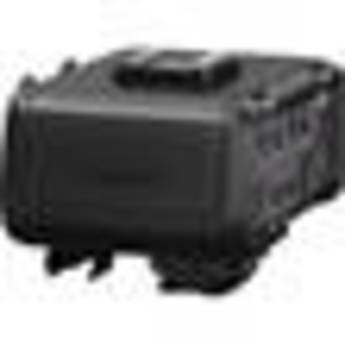 All Products are New and from Manufacturer Authorized Retailers
30 day return policy
Free Shipping
No Additional Fees
Viewfinder/Display
| | |
| --- | --- |
| Display Screen | 3.2" Rear Touchscreen Swivel Touchscreen LCD (1,620,000) |
| Diopter Adjustment | -4 to +3 m |
| Viewfinder Eye Point | 21.00 mm |
| Viewfinder Pixel Count | 3,686,000 |
| Viewfinder Type | Electronic |
| Viewfinder Magnification | Approx. 0.76x |
| Viewfinder Coverage | 100% |
| Screen Coverage | 100% |
Power
| | |
| --- | --- |
| Operating/Storage Temperature | Operating14 to 104°F (-10 to 40°C)Humidity: 10 - 80% |
| Battery | 1 x DMW-BLF19 Rechargeable Lithium-Ion Battery Pack, 7.2 VDC, 1860 mAh |
Physical
| | |
| --- | --- |
| Weight | 1.595 lb / 725 g with battery and memory card |
| Dimensions (WxHxD) | 5.5 x 3.9 x 3.4" / 138.5 x 98.1 x 87.4 mm |
Performance
| | |
| --- | --- |
| Connectivity | 1/8" Headphone, 1/8" Microphone, 2.5mm Sub-mini (2-Ring), HDMI A (Full Size), USB 3.0, Viera Link |
| Self Timer | 10 Seconds, 2 Seconds |
| Wi-Fi Capable | Yes |
| Interval Recording | Yes |
Packaging Info
| | |
| --- | --- |
| Box Dimensions (LxWxH) | 3.6 x 2.4 x 1.6" |
| Box Dimensions (LxWxH) | 4.8 x 4.1 x 3.4" |
| Box Dimensions (LxWxH) | 6.1 x 3.6 x 2.7" |
| Box Dimensions (LxWxH) | 13.0 x 5.4 x 3.4" |
| Box Dimensions (LxWxH) | 7.5 x 6.0 x 5.8" |
| Box Dimensions (LxWxH) | 8.8 x 6.5 x 0.9" |
| Box Dimensions (LxWxH) | 4.7 x 3.2 x 2.6" |
Imaging
| | |
| --- | --- |
| Dust Reduction System | Yes |
| File Formats | Still Images: JPEG, RAWMovies: AVCHD Ver. 2.0, H.264, MOV, MP4Audio: AAC, Dolby Digital 2ch |
| Sensor Type / Size | MOS, 17.3 x 13 mm |
| Aspect Ratio | 1:1, 3:2, 4:3, 16:9 |
| Max Resolution | 20 MP: 5184 x 3888 |
| Pixels | Actual: 21.77 MegapixelEffective: 20.3 Megapixel |
| Camera Format | Micro Four Thirds (2x Crop Factor) |
| Lens Mount | Micro Four Thirds |
| Memory Card Type | SDSDHCSDXC |
| Image Stabilization | Sensor-Shift, 5-Way |
General Information
| | |
| --- | --- |
| Power Source | 1 x DMW-BLF19 lithium-ion battery |
| Connector 2 | XLR Female |
| Connector 1 | XLR Male |
| Contacts | Silver |
| Gauge | 24 AWG |
| Shielding | 98% coverage braided shield |
| Length | 1.5' (0.45 m) |
| Cable Type | Audio |
| Weight | 4.5 oz (128 g) without battery |
| Dimensions | Diameter: 0.8" (20 mm)Length: 10.1" (256 mm) |
| Operating Temperature | -14 to 140°F (-10 to 60°C) |
| Output Connectors | 1 x XLR |
| Battery Operation Times | Approximately 150 hours"Low Batt" Indicator: <1.05 V with approximately 8 hours of remaining operating time after initial display |
| Current Consumption | 4.4 mA with P48 powering |
| Power Requirements | 48 V +/-4 V (P48, IEC 61938) via XLR-3 or AA size battery/rechargeable battery (1.5/1.2 V) |
| Low Frequency Roll-Off | Yes |
| EIN | 15 dB(A) with 48 V powering16 dB(A) with battery powering |
| Maximum Sound Pressure Level (SPL) | 132 dB with 48 V powering126 dB with battery powering |
| Sensitivity | -21 mV/Pa with 48 V powering-19 mV/Pa with battery powering |
| Frequency Response | 40 Hz to 20 kHz |
| Polar Pattern | Super-cardioid/Lobar |
| Weight | Not specified by manufacturer |
| Dimensions | Not specified by manufacturer |
| Tripod Mount Thread Size | 1/4"-20 |
| Low Cut Filters | 16 Hz 160 Hz |
| Gain | ±20 dB |
| Number of Channels | 2 |
| Sampling Frequency | 48 kHz 96 kHz |
| Recording Bit Rate | 16-bit 24-bit |
| Output Connections | Hot shoe |
| Input Connections | 2 x XLR |
Focus Control
| | |
| --- | --- |
| Autofocus Points | Contrast Detection: 225 |
| Focus Type | Auto & Manual |
| Focus Mode | Continuous-Servo AF (C), Flexible (AFF), Manual Focus (M), Single-servo AF (S) |
Flash
| | |
| --- | --- |
| Built-in Flash | No |
| Flash Modes | AutoAuto/Red-Eye ReductionForced OnForced On/Red-Eye ReductionOffSlow SyncSlow Sync/Red-Eye Reduction |
| External Flash Connection | Hot Shoe, PC Terminal |
| Dedicated Flash System | TTL |
| Flash Compensation | -3 EV to +3 EV (in 1/3 EV steps) |
| Max Sync Speed | 1 / 250 Second |
Exposure Control
| | |
| --- | --- |
| Remote Control | DMW-RSL1 (Optional) |
| Shutter | Type: Electronic & MechanicalSpeed: 60 - 1/8000 Second Type: Electronic & MechanicalSpeed: 30 - 1 Minute in Bulb Mode1/24 - 1/16000 Second in Movie ModeType: ElectronicSpeed: 1 - 1/16000 Second |
| Exposure Modes | Modes: Aperture Priority, Manual, Programmed Auto, Shutter PriorityMetering Range: EV 0.0 - EV 18.0Compensation: -5 EV to +5 EV (in 1/3 EV Steps) |
| White Balance Modes | Auto, Cloudy, Color Temperature, Daylight, Flash, Incandescent, Shade, White Set 1, White Set 2, White Set 3, White Set 4 |
| Continuous Shooting | Up to 12 fps at 20.3 MPUp to 30 fps at 18 MPUp to 60 fps at 8 MP |
| ISO Sensitivity | Auto, 200-25600 (Extended Mode: 100-25600) |
| Metering Method | Center-Weighted Average Metering, Multiple, Spot Metering |
Battery
| | |
| --- | --- |
| Weight | 16 oz / 453 g |
| Amp-Hours | 1860.00 mAh |
| Chemistry | Lithium-Ion |
| Output Voltage | 7.2 VDC |
| Dimensions (W x H x D) | 2.0 x 2.0 x 3.0" / 5.1 x 5.1 x 7.6 cm |
AV Recording
| | |
| --- | --- |
| Video Recording | Yes, NTSC/PAL |
| Video Format | 4096 x 2160p at 23.98, 24, 25 fps3840 x 2160p at 23.98, 24, 25, 29.97, 50, 59.94 fps3328 x 2496p at 23.98, 24, 25, 29.97, 50, 59.94 fps1920 x 1080p at 23.98, 24, 25, 29.97, 50, 59.94 fps |
| Aspect Ratio | 4:3, 16:9 |
| Audio Recording | Built-In Mic: With Video (Stereo)Optional External Mic: With Video (Stereo + Mono) |
Panasonic's Lumix GH5 is a worthy flagship body, greatly extending the quality and capabilities of the earlier GH4. A more detailed viewfinder, twin SD slots which both support the full speed of UHS-II, effective continuous AF at 9fps, and built-in stabilisation all make it a powerful stills shooter...
The Panasonic GH5 is a camera oriented at videographers, and includes features often found on more expensive pro video gear. It captures video at up to 4K/60p resolution, including 4:2:2 10-bit color up to 4K/30p, and has useful tools like waveforms and built in LUT display to assist with shooting.
The results are in: the GH5 is the best 4K mirrorless video camera
Panasonic GH5: In-camera focus stitching. I guess my keyboard really is that filthy. Sorry. (Credit: Loz Blain/New Atlas) It's far from perfect, but more than good enough to blow us away. And we barely feel like we've scratched the surface of the GH5's capabilities in our short time with it.
As noted in our First Look review, the GH5 is a pleasure to use and photographers who like to shoot both stills and movies will find it a top-flight performer in both areas. Being able to spend longer with the camera and use it in a wider range of situations confirmed our initial impressions that...
The camera world has been moving at a slow pace over the last couple of years, with only small gains to be made. If you were to compare the GH5's image quality to the earlier GH4, for example, then the gains aren't that significant. But that's besides the point.
+

When it comes to pro 4K video capture there's little else to compare, great stills camera too, abundant autofocus options and capability (including 6K Photo), great EVF and LCD

-

Sony A99 II gives high-end users a lot to consider, some autofocus slip-ups (bright lighting, in particular, causes issues), chunky for a mirrorless camera
The Panasonic Lumix GH4 proved to be a runaway success when it was released back in 2014, so Panasonic certainly had a tough act to follow with the new GH5. They've evidently spent the three intervening years hard at work, as the GH5 represents a big step forward for both photographers and...
The Panasonic Lumix DC-GH5 succeeds the GH4 , which upon its release in 2014 held the distinction of being the first interchangeable-lens mirrorless camera to offer 4K video capture.
+

+ Class-leading 4K video capabilities, + Superb high-resolution EVF, + Excellent handling and operability, + Impressive resolution from 20.3MP sensor

-

Noise at higher sensitivities, Prone to underexposing high-contrast scenes, Large and heavy by Micro Four Thirds standards
When Panasonic unveiled its new Lumix DC-GH5 camera in a 'development announcement' at Photokina last September it was hailed as a ground-breaker. A successor to the equally revolutionary GH4 , it provides further evolution of both the movie recording capabilities and the proprietary 4K Photo modes.
This camera is an extremely powerful tool for shooting gorgeous, gradable, professional videos. While all of the bells & whistles of this camera are great it's important to keep in perspective what kind of content will be created using this tool.
I truly wanted to give this amazing camera five stars because it truly is amazing. The only reason I gave it four stars is the bottlenecking 4:2:2 10 bit creates, lowlight performance having only a slight improvement, and poor autofocus I could care less for.
I use the Panasonic GH4 for wedding videography & I've been saving up for an upgrade for quite some time now, but the GH5 is by far the cheapest dslr for Video you can find. Having 2 SD slots is so convenient, the 120fps slow mo is so crisp and the image quality is amazing.
I love this camera, it has improved my films drastically. It's perhaps the smallest and cheapest thing record amazing 4k 60p video, stunning slow mo, especially when recording 120fps, the image is just so crip. 2 SD slots is great to have.
I preordered this camera based on what I now realize was marketing hype from select reviewers and panasonic employees who didn't show the autofocus but assured me (personally) it was super fast and reliable and the only reason they couldn't show us was because it was "pre-production firmware.
There are many things to love about the camera but I must make note of one in particular. The built in peaking and monitor qualities have made it possible to run and gun with m annual Zeiss glass. I previously depended upon a Small HD monitor.
Quality of build is impeccable. A very worthwhile upgrade was the insertion of image stabilisation. The upgraded resolution on the EVF is really quite spectacular with very few other models on the market that can equal this. 6K video with capability to extract 18M stills is an excellent innovation.
Destroy's all competition, especially all Sony cameras with recording limits and overheating issues. 4K60 is flawless and able to crank the ISO up.
Loving this camera!! took way too long to get out.. but except for that it is great!! Having some issues with the audio and touch screen.. but overall... cant go wrong for that price
Coming from the Fuji-Xt1 after two yeas I'm blown away and some. I could only wished that I had switched to the GH4 years ago. The fact that I can shoot amazing Videos and take great stills is very versatile. I had to carry the BMPCC and the Xt1 for video/photo, NO MORE!
DMW-XLR1 XLR Microphone Adapter
DMW-BGGH5 Battery Grip
Sennheiser MKE 600 Shotgun Microphone
XLR Microphone Cable
Microphone Shock Mount
9.2/10
Average Expert Score
9.2/10
Average User Score