Mackie 1402VLZ4 14-Channel Compact Mixer
Model: 1402-VLZ4
MACKIE Warranty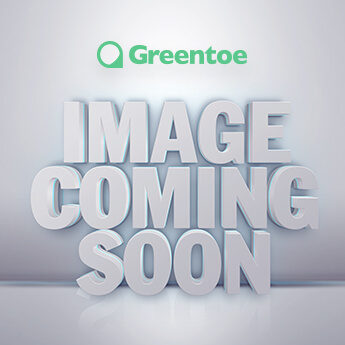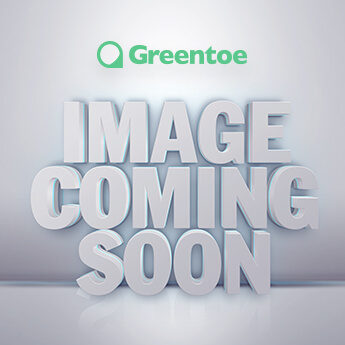 You name the price you want to pay for a product.
We send your offer to a network of Certified Retailers.
If the retailer likes your offer, you get that price for the product.
Guaranteed Brand New Products
All Products Sold by Manufacturer Authorized Retailers
30 Day Return Policy
Free Shipping
No Additional Fees
General Information
Noise
Main Mix Fader Down, Channel Faders Down: -101 dBu
Main Mix at Unity, Channel Faders Down: -91 dBu (95 dB signal to noise ratio, ref +4 dBu)
Main Mix Fader at Unity, Channel Faders at Unity: -86 dBu
1 Please Note:20 Hz to 20 kHz bandwidth, 1/4" main out, channels 1 to 6, gain at unity, channel EQs flat, all channels assigned to main mix, channels 1, 3, and 5 panned left, 2, 4, and 6 panned rightclose

Total Harmonic Distortion (THD)
Microphone Pre @ Insert: 2 Please Note:1 kHz @ 35 dB gain, 20 Hz to 20 kHz bandwidthclose
Crosstalk / Attenuation
Main Mix Fader Down: -100 dBu
Channel Alt / Mute Switch Engaged: -90 dBu
Channel Fader Down: -90 dBu
3 Please Note:1 kHz relative to 0 dBu, 20 Hz to 20 kHz bandwidth, line in, 1/4" main out, gain at unityclose

Frequency Response
Microphone Input to Main Output (Gain at Unity):
+0, -1 dB, 20 Hz to 50 kHz
+0, -3 dB, 100 kHz
Equivalent Input Noise
150 Ω Termination: -128.5 dBu, 20 Hz to 20 kHz
Microphone input to insert send out, maximum gain
Common Mode Rejection Ratio
Better than -70 dB @ 1 kHz
Maximum Level
Microphone In: +22 dBu
Tape In: +16 dBu
All Other Inputs: +22 dBu
Main Mix XLR Out: +28 dBu
All Other Outputs: +22 dBu
Impedance
Microphone In: 2.5 kΩ
Channel Insert Return: 2.5 kΩ
All Other Inputs: 10 kΩ or greater
Tape Out: 1.1 kΩ
All Other Outputs: 120 Ω
Equalizer
High Shelving: ±15 dB @ 12 kHz
Mid Peaking: ±15 dB @ 2.5 kHz
Low Shelving: ±15 dB @ 80 Hz
Power Consumption
25 W, 100 to 120 VAC, 50 to 60 Hz
Operating Temperature
32 to 104°F (0 to 40°C)
Fuse Rating
100 to 120 V: 500 mA slo blo, 5 x 20 mm
220 to 240 V: 250 mA slo blo, 5 x 20 mm
Dimensions (H x W x D)
12.5 x 14.0 x 3.2" (317.0 x 356.0 x 81.0 mm)
Weight
9.5 lb (4.5 kg)
So your Mackie mixer finally died. Now what? There are a lot of options on the compact mixer market. Soundcraft, Allen and Heath, Yamah...
I would recommend this mixer … I use all 14 channels with a live mix and it's give me everything I need and more … and I also use it for when I am Djing I run my mains and my subwoofers through this mixer and it gives me everything I need !
We use it mostly for mixing down analog instruments with output from a computer interface. The separate Control Room outputs and fader are a big plus. The Alt 3/4 outputs (selected when you press Mute on a channel) are great for recording one or more channels while listening to the whole mix—the...
It's been many years since I've owned a mixer. I did a lot of research online, looking at mixers in various stores, and I kept coming back to this one. As many have said before, this mixer is built like a tank...fit finish, and function are second to none.
I have a few mixers in my personal arsenal, but i needed one that could shut some people who thought they knew better down. Enter the 1402VLZ4. It killed the very first show. DJ inputs, but it was the cleanest ever.
This is the second 1402 I have. (first one is still working fine) These boards are literally bulletproof! Response, distortion and noise characteristics are excellent. Worked perfectly right out of the box and matches up with my outboard gear and computers with no problems.
Having owned and used the Mackie 1642VLZ in my home (voiceover/audio production) studio since 2001, I decided to upgrade to this one. Glad I pulled the trigger. I've used Mackie mixers for decades. Wasn't hard to choose the only mixer I started using.
I've worn two (1202 & 1402) of these out over a 30 year teaching career. I've just purchased my third. Absolutely the best desktop mixer for the money. The full array of I/O features make it extremely flexible and applicable to many situations and the preamps are as quiet as one can expect in this...
You guys are the best!! I also bought An amp from you a few years ago and was very satisfied.. you didn't let me down.
Love the redesign of the VLZ4 (versus the VLZ3). Seems a lot less bulky on my desk and the new color scheme looks awesome. As for the sound, it's just as good if not better than the vlz3 was. I prefer using an analog mixer like this running into a digital interface, vs. a firewire or usb mixer.
As a keyboardist, I use this board to run my own stage monitor. It's compact and durable and had multiple uses. I plan to use it for my home studio as well.
Mackie 1402VLZ4 14-Channel Compact Mixer
Power Supply
Limited 1-Year Warranty