Kawai VPC1 Virtual Piano Controller
Model #VPC1
Kawai Warranty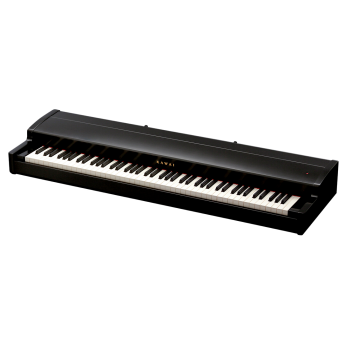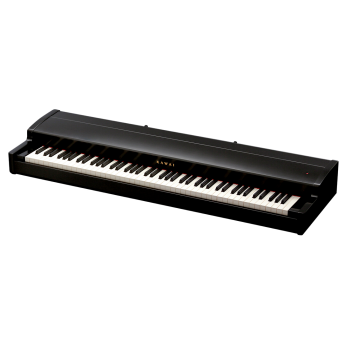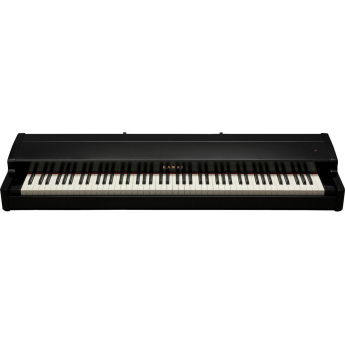 You name the price you want to pay for a product.
We send your offer to a network of Certified Retailers.
If the retailer likes your offer, you get that price for the product.
All Products are New and from Manufacturer Authorized Retailers
30 day return policy
Free Shipping
No Additional Fees
The team at Kawai has developed a professional MIDI keyboard controller for virtual piano players. The VPC1 features Kawai's celebrated wooden-key keyboard action technology, giving your virtual with the expression and performance of a real one. There are no knobs, buttons, or displays featured on the VPC1, only 88 real wooden keys and a beautiful wide surface for your laptop, mouse, or synth. The keyboard action for serious pianists: RM3 Grand II delivers the most realistic playing experience ever found in a MIDI controller. The VPC1 connects to your PC or Mac using a single USB cable, or you can connect the VPC1 to your favorite synthesizer using MIDI connectivity, or better yet even control both simultaneously. For even more realism, you can take full advantage of your virtual piano's stunning resonances and unlooped sustain with the included Kawai F-30 triple pedal controller. Further customize the VPC1 with new touch curves, adjust individual key velocities, and setup preferred MIDI routing using the included VPC Editor software. This is the ultimate controller for the professional virtual piano player.Great sound means nothing without control.The keyboard action is the most important part of a controller. It doesn't matter how many gigabytes have been sampled, or how advanced the modelled resonances are - if the controller's action is sub-par, the virtual piano just won't feel satisfying to play.Fortunately, the VPC1 is equipped with Kawai's latest RM3 Grand II action, featuring our trademark wooden keys and smooth, consistent movement. Unlike other controllers, the VPC1 incorporates additional grand piano keyboard characteristics, such as graded hammer weighting, ivory-like key surfaces, let-off simulation, and bass note counterweights.These premium features combine to recreate the exceptional touch of a fine concert grand, allowing your favourite virtual pianos to finally feel as good as they sound.Flexible connectivity: USB + MIDIConnecting the VPC1 to your PC or Mac requires just a single USB cable - that's all. The VPC1 can draw power from the computer's USB bus, reducing cable clutter by doing away with the need for an external AC adaptor.While the VPC1 has been developed primarily for controlling software pianos, standard MIDI jacks are also provided for connecting to hardware sound sources.Perhaps there's an old synth or expander module that you just can't part with, or a semi-weighted board that sounds fantastic, but is let down by a flimsy action - the VPC1 can breathe new life into your existing setup.It's even possible to control separate sound sources simultane-ously, adjusting IN/OUT routing for USB and standard MIDI with the VPC Editor software.Take Control: Grand Piano PedalsTake full advantage of your virtual piano's unlooped sustain and stunning modelled resonances with the VPC1's included grand piano pedal controller.This sturdily-built unit supports half-damping, and is pre-configured to send the correct CC messages for damper, soft, and sostenuto events.No more mix-and-match sizes or polarity problems - just one solid unit, three reassuringly-weighted pedals, and a great piano playing experience.The Perfect Connection: Professional Touch CurvesExperienced virtual piano players appreciate the value of a well balanced touch curve. This plotted graph defines how key velocity corresponds to the instrument's volume and tonal character, influencing the player's connection with their piano.The VPC1 features the same responsive touch curve from Kawai's highly respected MP10 stage piano, ensuring a superb playing experience - regardless of the application. However, for the ultimate piano connection, the VPC1 also includes preset touch curves for a selection of popular virtual piano packages. These curves have been lovingly prepared by Kawai's renowned keyboard engineering team and approved by the software developers themselves, ensuring your favourite virtual piano responds just like the real thing.VPC Editor: Customise, Adjust, TweakThe VPC1 is designed to play perfectly right out of the box. However, it's ready for piano enthusiasts who love to customise, adjust, and tweak every aspect of their setup.This is where the VPC Editor software comes in - a dedicated application to create and edit touch curves, adjust individual key velocities, and manage MIDI routing. All changes are stored directly to one of the VPC1's five onboard memories, allowing configurations to be recalled without software, or - if controlling standalone MIDI devices - even without a computer.Clutter-free, Classic Grand Design.With its raised fall-board and curved wooden side arms, the VPC1 adopts a classic, grand piano-like appearance that inspires you to sit down and play. The design is simple, unobtrusive, yet smart and professional. There are no wheels, knobs, or faders bidding for your attention - this is not a multi-purpose 'do everything' controller. The VPC1 has been developed for one thing and one thing only: to deliver the finest virtual piano playing experience.Premium build-quality is widely considered a Kawai hallmark, with their popular MP stage pianos earning a reputation for their sturdy construction. Likewise, the VPC1's chassis is engineered from aluminium, with a reinforced keyboard base providing extra stability when laying down the big chords. And because the VPC1's wide top surface is completely clutter-free, it makes an excellent platform for your laptop, mouse, or favourite semi-weighted board.
Keyboard:
88 wooden keys
Ivory Touch key surfaces
Action:
RM3 Grand II
Graded hammer weighting + counterweights
Triple-sensor key detection
Let-off simulation
Preset Touch Curves:
Normal, Ivory, Pianoteq, Galaxy, Alicia's Keys
Internal Memories:
5 memories (for use with VPC Editor software*)
F-30 Pedal Unit:
Damper (progressive)
Sostenuto
Soft
Specifications are subject to change without notice.
* VPC Editor software compatible with Windows XP/Vista/7/8 only.
Connection Jacks:
MIDI In, MIDI Out
USB to Host ('B' type, USB 2.0)
Damper/Sostenuto pedal, Soft pedal
Power (DC IN 12 V)
Power Consumption:
USB bus powered (1.0 W)
AC adaptor powered (3.0 W)
Dimensions:
138 (W) x 42.5 (D) x 18.5 (H) cm
54 ⅓" (W) x 16 ¾" (D) x 7 ⅓" (H)
Weight:
29.5 kg / 65 lbs.
Included Accessories:
USB cable, AC power adaptor,
F-30 triple pedal, music rest
Incredible RM3 Grand II keyboard action
88 real wooden keys for an incredibly realistic touch
Free from clutter, with a wide open surface for a laptop, mouse, or synthesizer
USB and MIDI connectivity for PC, MAC, or your favorite synth
Included Kawai F-30 triple pedal controller for added realism