Fujifilm EF-20 Shoe Mount Flash, GN of 66 at ISO 100
Model #600011701
Fujifilm Warranty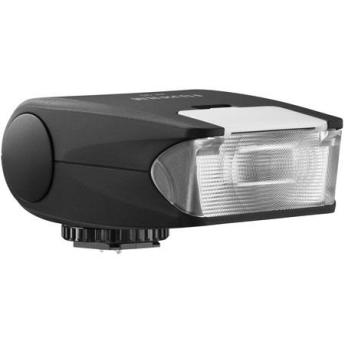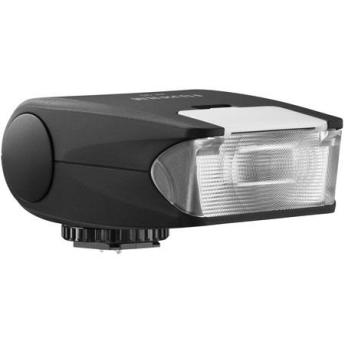 All Products are New and from Manufacturer Authorized Retailers
30 day return policy
Free Shipping
No Additional Fees
General Information
Guide number
20 (ISO 100 m), 65.5' at ISO 100
Color temperature
Approx. 5,600K
Bouncing mechanism
0, 45, 60, 75 and 90 degrees vertically
Power
Two AA size lithium, alkaline or NiMH batteries
Operating temperature
0deg.C to 40deg.C
Approx. number of flashes
Alkaline: 200
NiMH: 280
Recycling time
Alkaline: 5 sec.
NiMH: 4 sec.
Flash control system
TTL system
Dimensions
43 x 61 x 88 mm / 1.69" x 2.40" x 3.46"
Weight
100 g / 3.52 oz
This is an excellent compliment to the X-T2 and my X-T10. Very easy to use. Has a built in diffuser. It takes some time to warm up, but once warmed up, it quickly recycles. Small, light,, and easy to carry. Great for travel. Very solid construction.
Pros: Good TTL, Small size fits XT2 well, Control dials on top convenient for quick adjustments, works well off camera with the EX8 flash as commander. Cons: Does not play well with Nikon TTL cord (i.e. no TTL), Fiji or someone should make a compatible cord for the XT2 hot shoe, Flash is pricey.
Its very intuitive little flash, great to have in you bag in case of emergency, very slow recycle time. All in all I like the flash and the quality of light when using it with X100F, and XT-2 for night life style shooting. It is pretty versatile as well, read the instruction manual to find out.
Provides very good, even flash coverage for the Fuji x100S camera. Functions perfectly off camera in slave mode (has 2 modes, one with pre-flash and the other no pre-flash). I would of scored this higher if the flash was able to bounce and was lower in price.
I am very impressed with this pocket sized flash that packs a punch! The manufacturing and material qualities are exquisite. Not only does it perform well it looks great on my black X100f. Being such a compact size makes it a carry anywhere and everywhere part of my gear.
the camera/flash combo does a very good job for fill flash. uses aaa batteries - great to whole size/weigh down- limited power storage-carry spares. i'm going to keep mine on my camera most of the time
A very well built little flash. The design and build is super. I would have preferred it took AA batteries but even if it had to be a little larger. Also the refresh rate between flashes is very good if you use lithium.It's a fantastic little flash.
In spite of other reviews stating that the Fuji X100S pop-up flash was all I needed, I was unable to take well-exposed indoor photos at night under general incandescent lighting when the subjects were more than about 10 feet away. The EF-20 hs made these shots work well.
I bought this to compliment my X-Pro 2. It's small, well built, weather resistant, and doesn't add weight or draw attention when traveling light. Use it for outdoor portraits and scenic fill flash. Has plenty of power when used for indoor family pictures.
Nice addition to my Fujifilm x100s. Easy to use, powerful enough for fill or a little bounce. Wish it would fire optically with the built in flash in commander mode, though. Love that the hot shoe folds up into it. It doesn't cycle very fast, running off 2 AAs, but as fill it's just fine.
Made For Fujifilm
Shoe Mount Flash
AA Batteries
Fujifilm EF-20 Shoe Mount Flash
Fujifilm 1 Year Warranty