Fujifilm EF-20 Shoe Mount Flash, GN of 66 at ISO 100
Model #600011701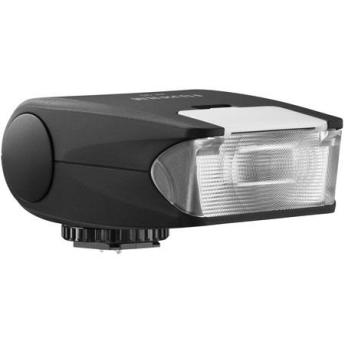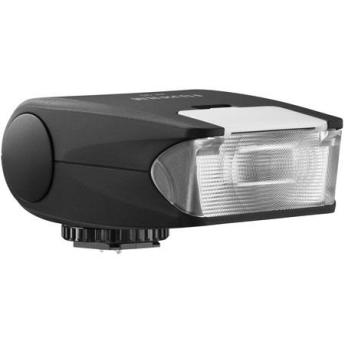 All Products are New and from Manufacturer Authorized Retailers
30 day return policy
Free Shipping
No Additional Fees
General Information
Weight
100 g / 3.52 oz
Dimensions
43 x 61 x 88 mm / 1.69" x 2.40" x 3.46"
Flash control system
TTL system
Recycling time
Alkaline: 5 sec.
NiMH: 4 sec.
Approx. number of flashes
Alkaline: 200
NiMH: 280
Operating temperature
0deg.C to 40deg.C
Power
Two AA size lithium, alkaline or NiMH batteries
Bouncing mechanism
0, 45, 60, 75 and 90 degrees vertically
Color temperature
Approx. 5,600K
Guide number
20 (ISO 100 m), 65.5' at ISO 100
It is a great design for its propose with great construction and light source. But with one exception. Fuji dropped ball completely on this one. I have heard the reviews praising it and they are correct until they get to the truth about strobes...the ability to take more than one picture.
I bought this to use with my Fuji x100t for Christmas family photos. I bounced flash off ceiling with a sto fen diffuser, and the pictures were outstanding, used in manual, f/4, ISO 400, shutter 1/60
I put this on my X70 and you cannot see the f/stops or shutter speeds with this on. Extremely slow recycle speeds... making it pretty useless for me.
The ability to bounce the flash makes my indoor candids so much better!
Fits great on my X100T and is quite bright for larger areas than the on camera flash.
Considering the small size, it is an excellent flash., Enough to illuminate photos at medium distance. I recommend!
This flash looks and works great on my Fujifilm cameras. It is easy to use. I like that I can use it off the camera and triggered by a Fujifilm camera mounted flash, but I am disappointed that it only works with the flash on manual mode. I wish it worked TTL off camera.
A very well built little flash. The design and build is super. I would have preferred it took AA batteries but even if it had to be a little larger. Also the refresh rate between flashes is very good if you use lithium.It's a fantastic little flash.
Nice and small. Recycle time makes this flash a poor choice for images which need to be made in a short time.good foe fill light.jim trotter
You are limited to one photo ever few seconds which for my style of shooting is a deal killer. The build quality, power of the flash, and look of the flash are all amazing. If only it had a functional recycle time...
Made For Fujifilm
Shoe Mount Flash
AA Batteries
Fujifilm EF-20 Shoe Mount Flash
Fujifilm 1 Year Warranty